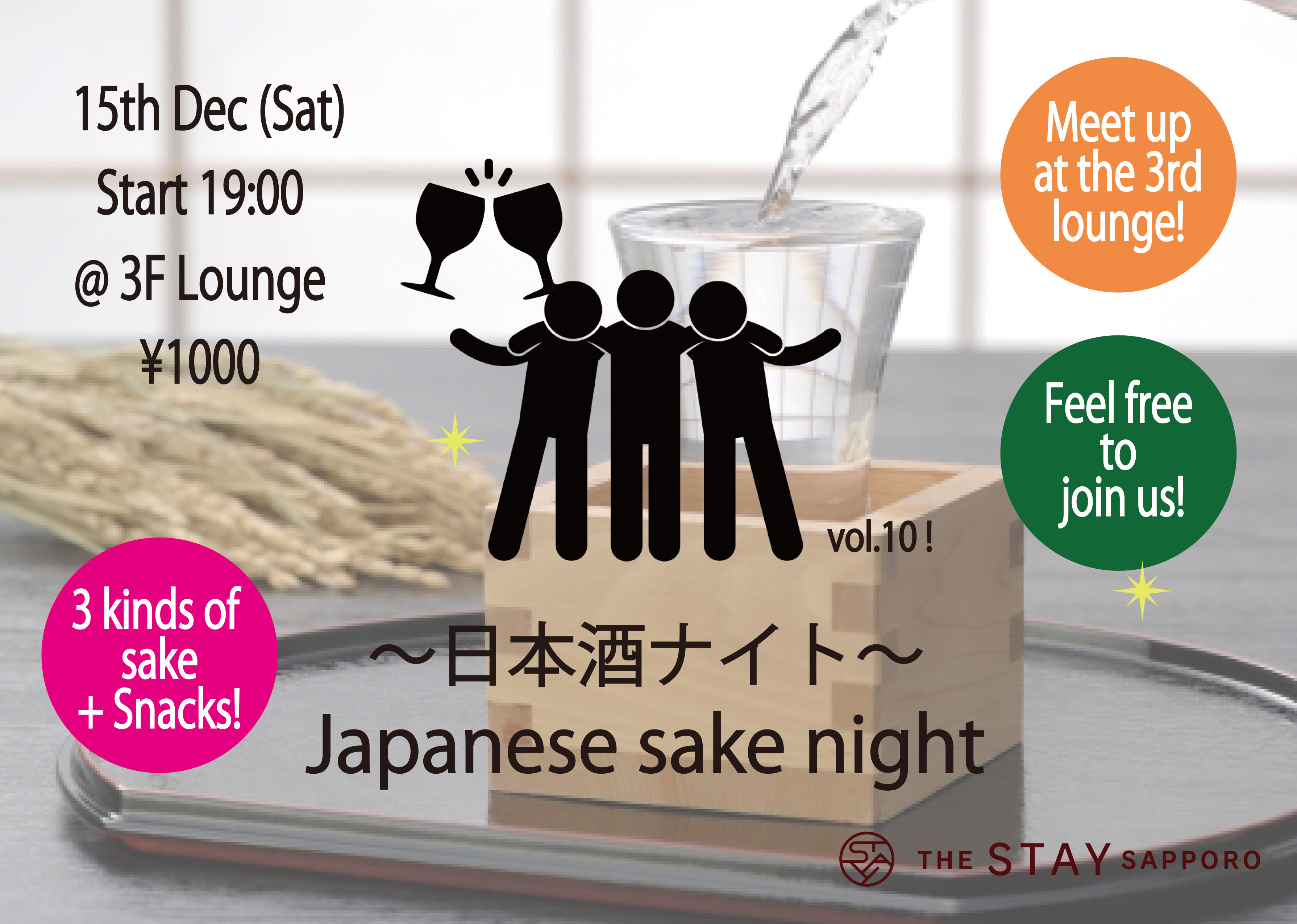 ◆◆ 〜日本酒ナイト〜 Japanese sake night vol.10 ! ◆◆
去年からはじめた日本酒ナイトもついに10回目🍶
このイベントのファンも増えてくれたように思います♡
さむーい冬こそ日本酒がおいしい!
北海道産の日本酒をご用意して
お酒だいすきホヨンがお待ちしております。
日付:12月15日(土)
時間:19:00-22:00
参加費:1,000円
担当者:ホヨン
Last Japanese SAKE night in this year!
Cold outside?
Then come to THE STAY and drink SAKE with us😘
Our Korean staff Hoyong is wating for your coming!
Date: 15th December (SAT)
Time: 19:00-22:00
Cost: 1,000 yen
Organiser: Hoyong
*宿泊者の方以外でもご参加可能です!!!!!
*Everyone can join our event !!!!!
*누구든 참여 가능한 이벤트 입니다 !!!!!
————————–————————–——–
◆◆ December Event Schedule ◆◆
10日 Chit Chat Stay vol.64 ~おにぎり🍙~
15日 日本酒ナイト 〜 Japanese sake night vol.10 ! ~
23日 STAY's Happy Christmas 2018 🎄🎅
31日 COUNTDOWN!!!!! 🎍(予定)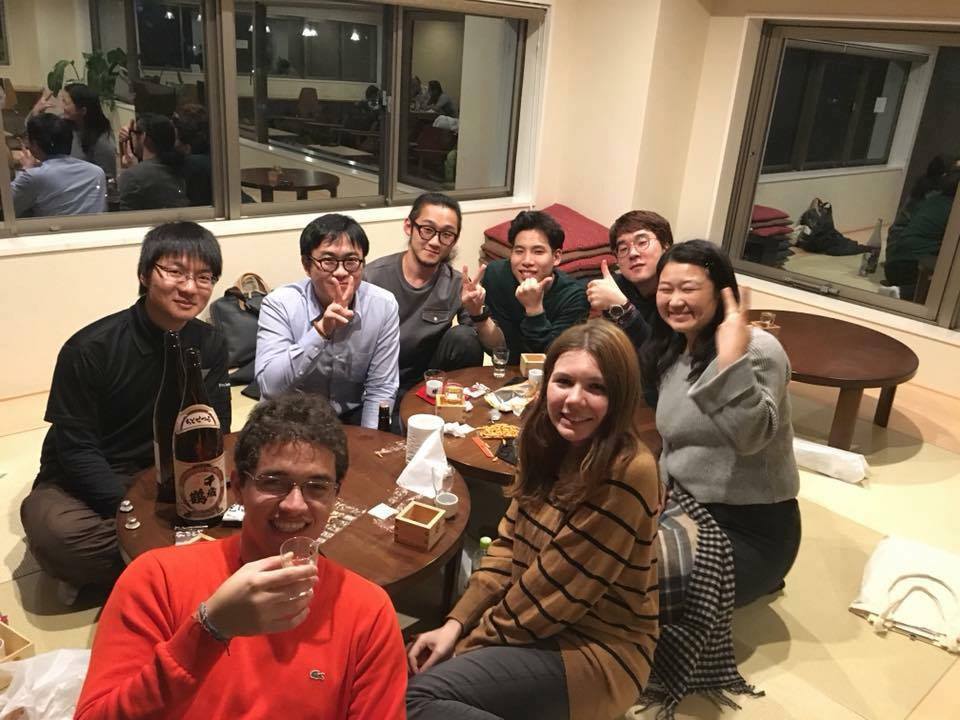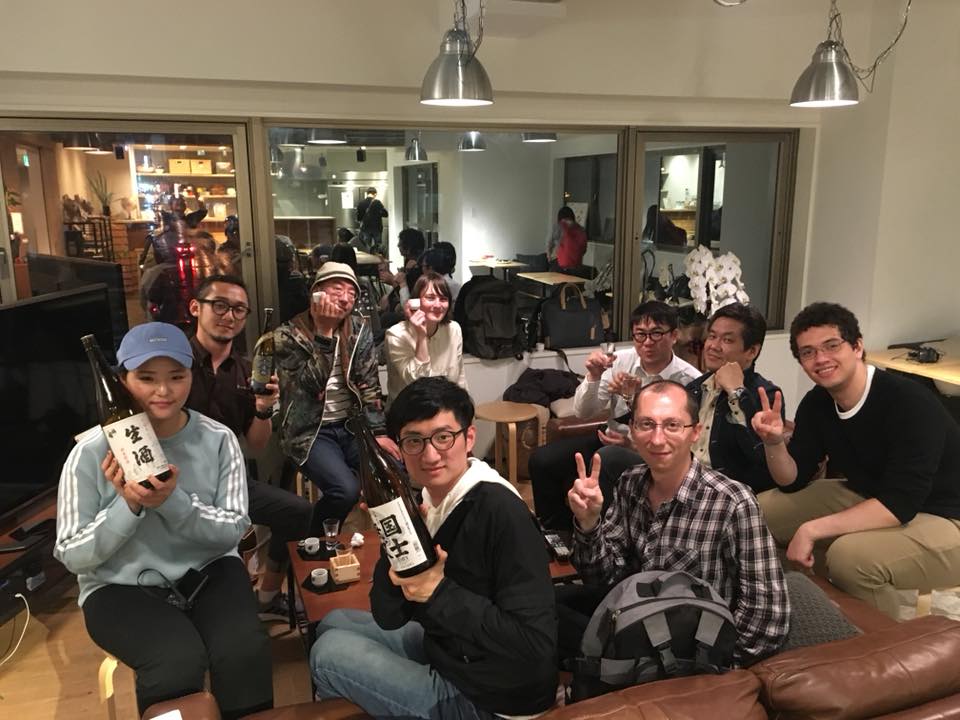 2018年12月08日