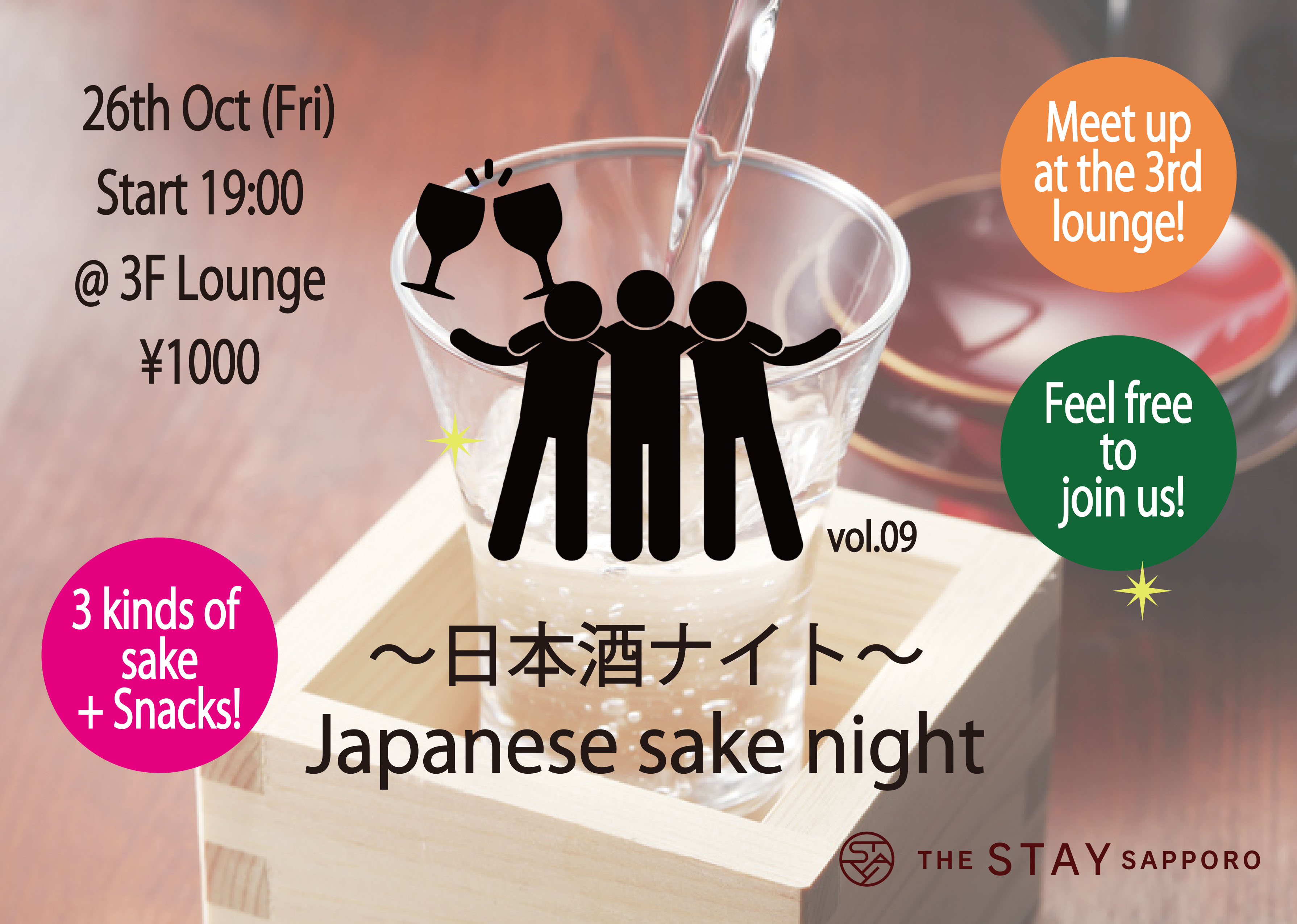 ◆◆ 〜日本酒ナイト〜 Japanese sake night vol.9 ◆◆
お待ちかね日本酒ナイトです♡
もうすっかり秋なので・・・
秋限定ひやおろしご用意致しました♡
ホヨンとしっぽり呑みましょう。
日付:10月26日(金)
時間:19:00-22:00
参加費:1,000円
担当者:ホヨン
This time we prepare the sake which you can drink only this season!
Must try it
Feel free to join us
Our friendly staff will wait for you!
Date: 26th October (Fri)
Time: 19:00-22:00
Cost: 1,000 yen
Organiser: Hoyong
*宿泊者の方以外でもご参加可能です!!!!!
*Everyone can join our event !!!!!
*누구든 참여 가능한 이벤트 입니다 !!!!!
◆◆ October Event Schedule ◆◆
5日 Chit Chat Stay vol.59 ~ちゃんちゃん焼き?~
6日 Guesthouse Weekend Cinema ?
21日 Chit Chat Stay vol.60 ~Korean Special~
26日 〜日本酒ナイト〜 Japanese sake night vol.9 ?
31日 Chit Chat Stay vol.61 ~Sehwan & Jojo farewell party?~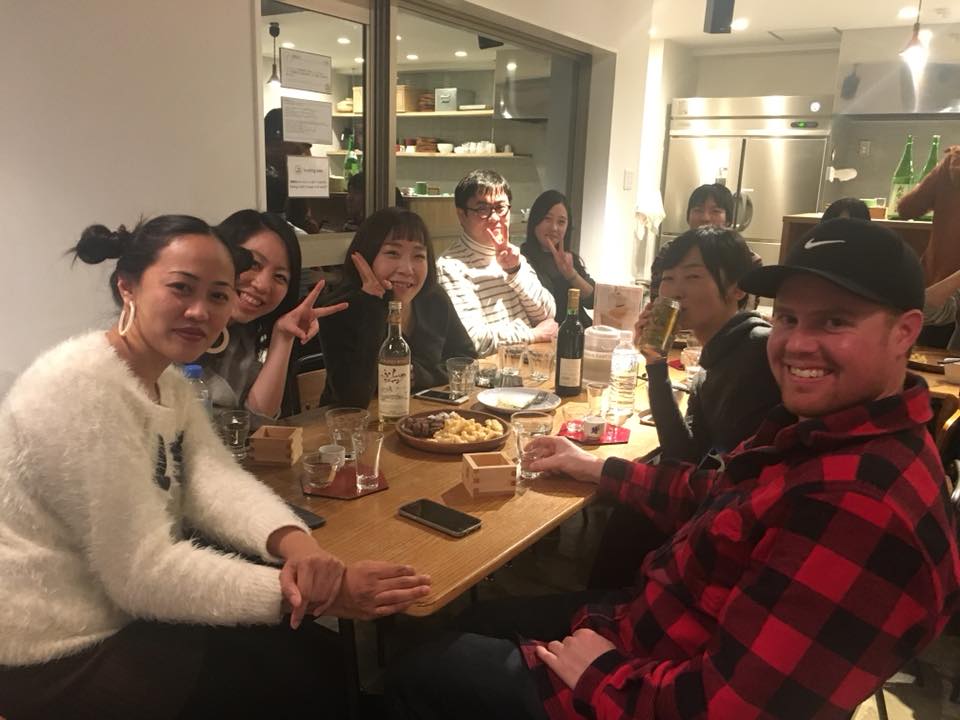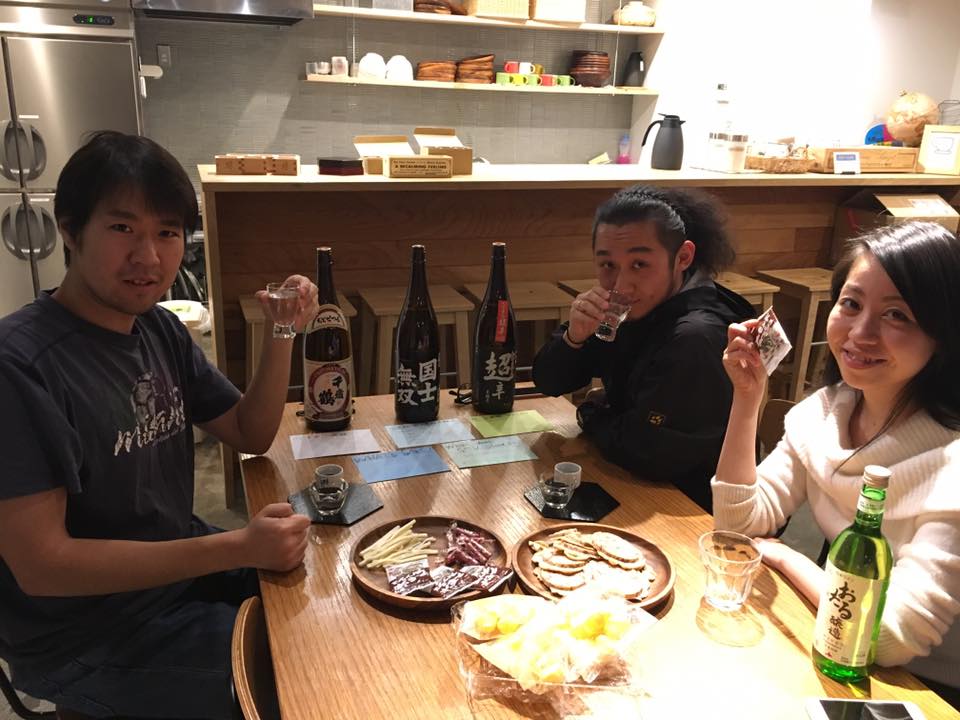 2018年10月04日