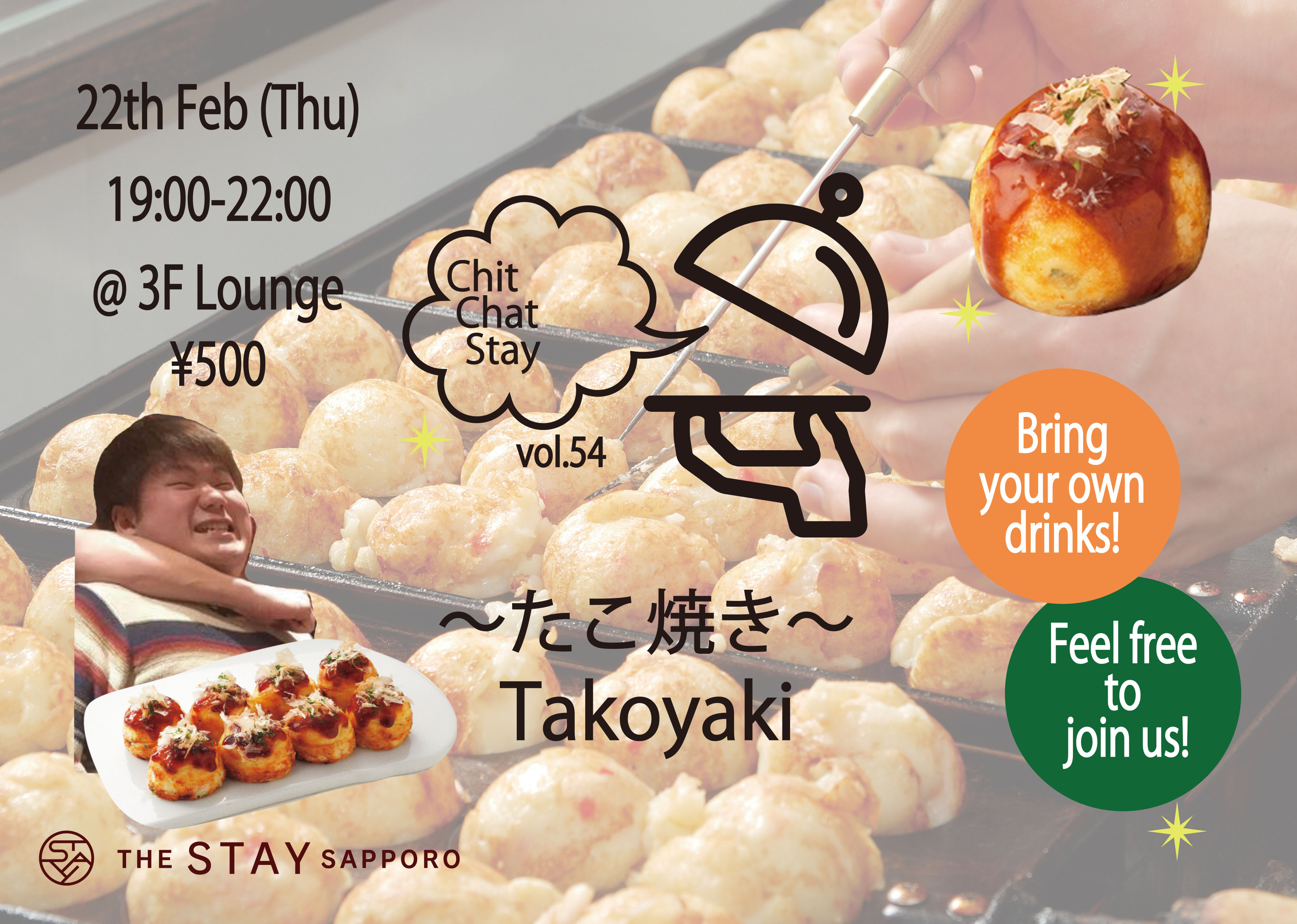 ◆◆ Chit Chat Stay vol.54 ~たこ焼き~ ◆◆
前回のたこやきから2か月半も経ってしまった・・・!
◆◆ Chit Chat Stay vol.54 ~Takoyaki~ ◆◆
It's been 2 and half month already since we ate Takoyaki last time…!
Let's enjoy making, eating and chatting🐙🐙🐙
Our staff Ryosuke will leave soon to start working…
It is last chance to see him!
Feel free to join us and come to see him😊
*Everyone can join our event !!!!!
*누구든 참여 가능한 이벤트 입니다 !!!!!
◆◆ February Event Schedule ◆◆
3日 Chit Chat Stay vol.52 ~節分~🌯
7,9,11日 Stay Hang Out! vol.11 ~ 13
   〜Snow Festival〜 雪祭り (市内, つどーむ) ⛄
14日 Chit Chat Stay vol.53 ~バレンタイン~ 🍫
22日 Chit Chat Stay vol.54 ~たこ焼き🐙~
2018年02月18日