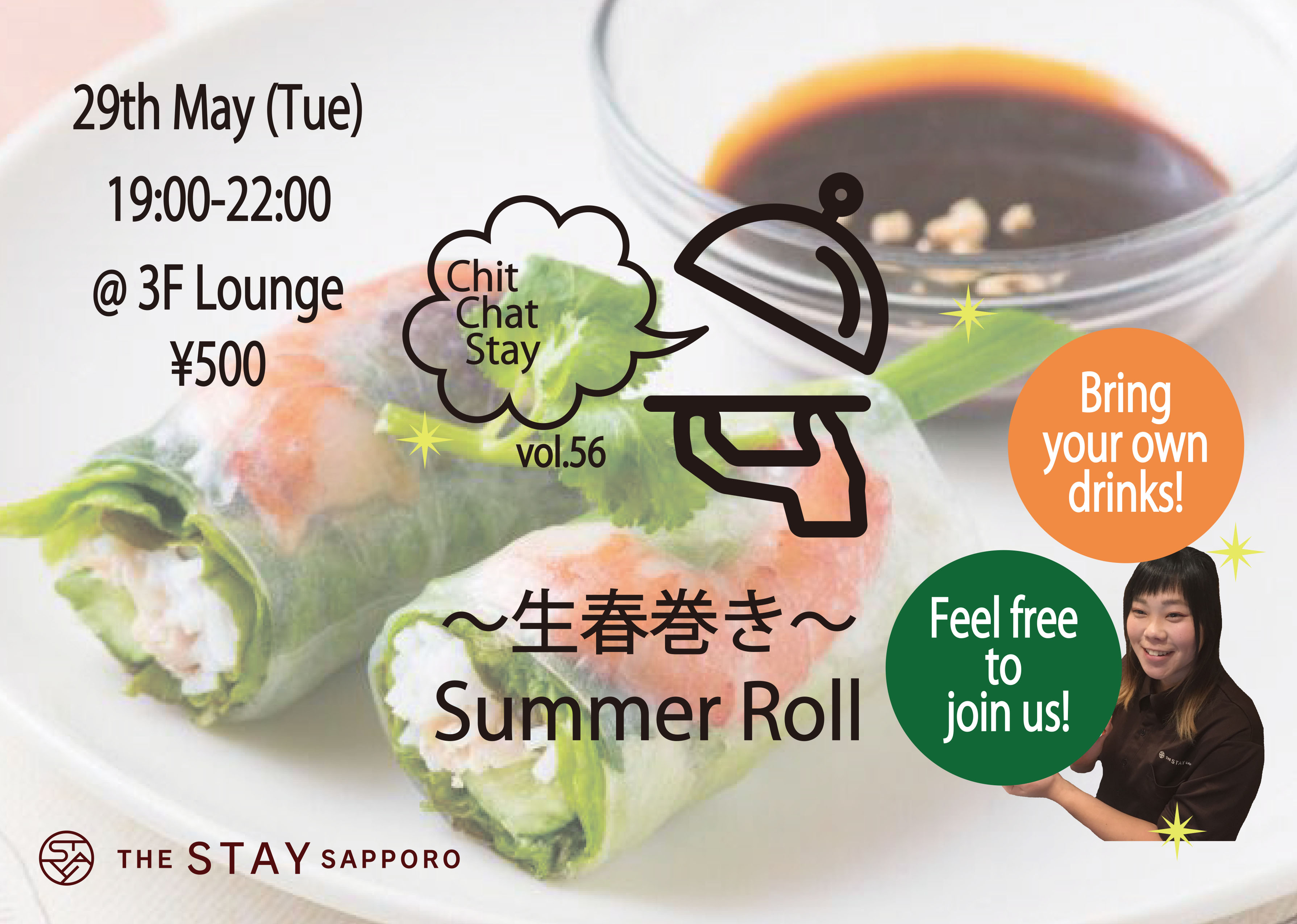 ◆◆ Chit Chat Stay vol.56 ~生春巻き~ ◆◆
5月最後のChit Chatは生春巻き!(予定)
NEW STAFFのひろなが作ってくれます😍
気軽にあそびに来てね 😊
日付:5月29日(火)
時間:19:00-22:00
参加費:500円 (飲み物持参してね🍻)
担当: ひろな(NEW STAFF💕)
◆◆ Chit Chat Stay vol.56 ~Summer Roll~ ◆◆
The menu is the summer roll at this time♡
Can't wait to this coming summer….
Anyway! Let us introduce our new staff Hirona!
She's gonna make it💕
We are warmly welcoming you!!!!!! Feel free to join us!
Date: 29th May (TUE)
Time: 19:00-22:00
Entry fee: 500yen (Bring your own drinks🍻)
Organiser: Hirona (NEW STAFF💕)
*宿泊者の方以外でもご参加可能です!!!!!
*Everyone can join our event !!!!!
*누구든 참여 가능한 이벤트 입니다 !!!!!
————————–————————–——–
◆◆ May Event Schedule ◆◆
6日 札幌ゲストハウス合同 Hanami 🌸
8日 Chit Chat Stay vol.55 ~たこ焼き🐙~
18日 〜日本酒ナイト〜 Japanese sake night vol.7
22日 BAR Hopping 11 🍻
29日 Chit Chat Stay vol.56 ~生春巻き~
◆◆ June Event Schedule ◆◆
2日 ビアガーデン @ GRIDS Sapporo🍻💕
15日 〜日本酒ナイト〜 Japanese sake night vol.8
22日 Cycling 3 サイクリング🚲
22日 Stay Hang Out Vol.12 ビアガーデン🍺
30日 Chit Chat Stay vol.57 (未定)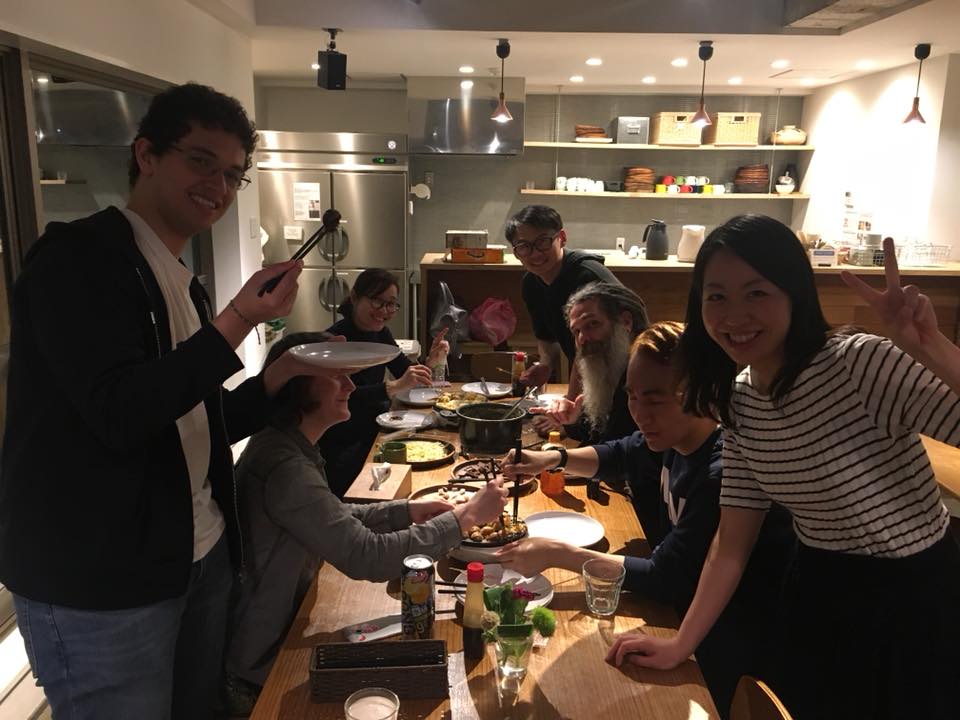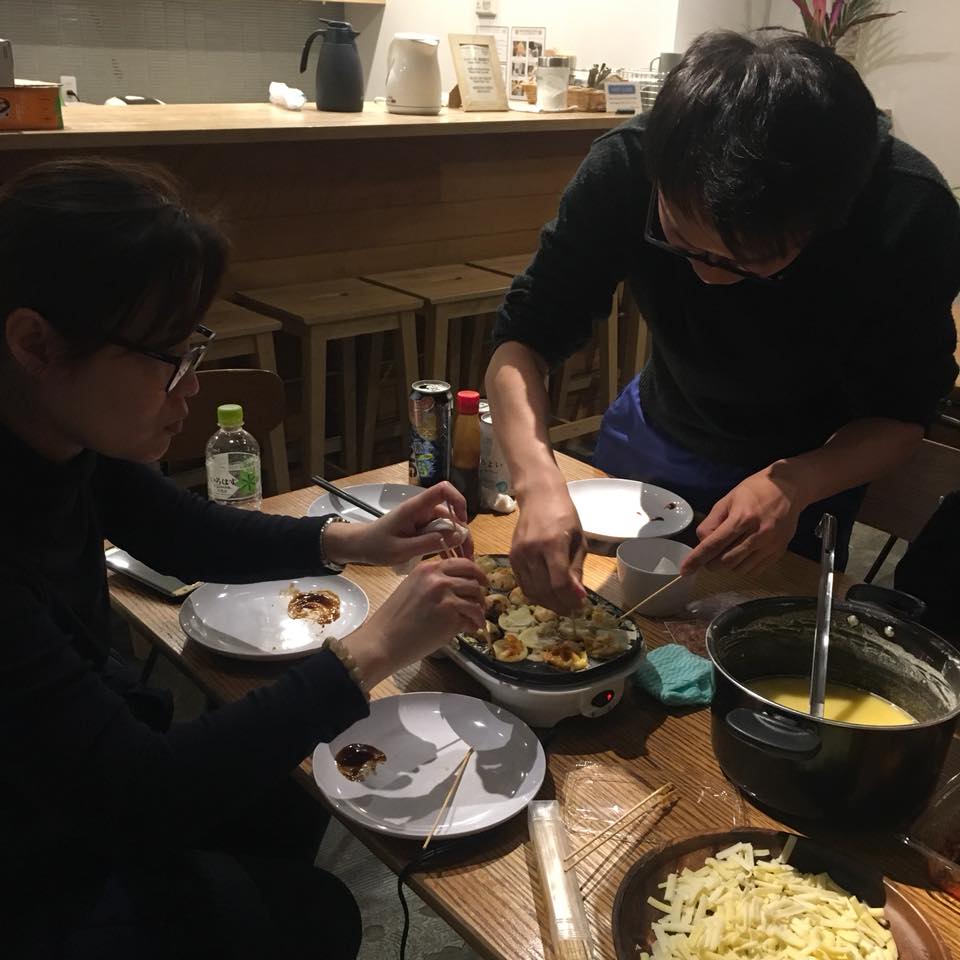 2018年05月16日