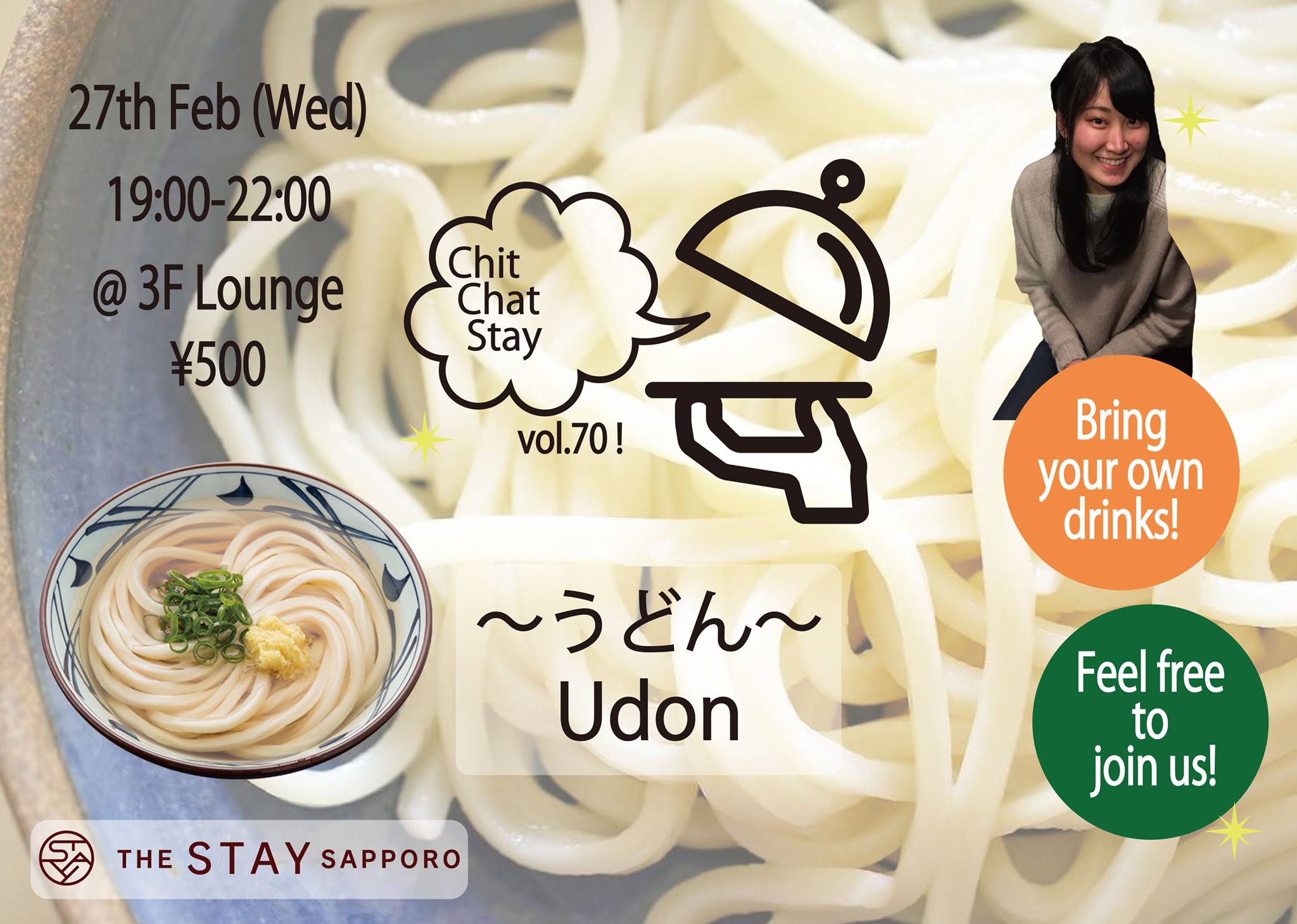 ◆◆ Chit Chat Stay vol.70 ! ~うどん~ ◆◆
な!ん!と!
今回はインターンのななみんが
手打ちのうどんを作ります?
日本人でも経験したことがある方少なのでは??
ぜひ!手作りうどんを!
食べに来てくださ~い?♡
日付:2月27日(水)
時間:19:00-22:00
参加費:500円 (飲み物ご持参ください☕)
担当者:ななみ
◆◆ Chit Chat Stay vol.70 ! ~Udon~ ◆◆
Our internship staff Nanami
is going to make handmade UDON?
It's great opportunity to try making handmade UDON!
Must be yummy ???
Feel free to join us!!
Date: 27th February (WED)
Time: 19:00-22:00
Cost: 500 yen (BYOB☕)
Organiser: Nanami
*宿泊者の方以外でもご参加可能です!!!!!
*Everyone can join our event !!!!!
*누구든 참여 가능한 이벤트 입니다 !!!!!
————————–————————–——–
◆◆ February Event Schedule ◆◆
12日 Chit Chat Stay vol.68 ~Keiko's Farewell Party?~
17日 日本酒ナイト 〜 Japanese sake night vol.12 ~
23日 Chit Chat Stay vol.69 ~Taiwanese Cuisine~
27日 Chit Chat Stay vol.70 ! ~うどん~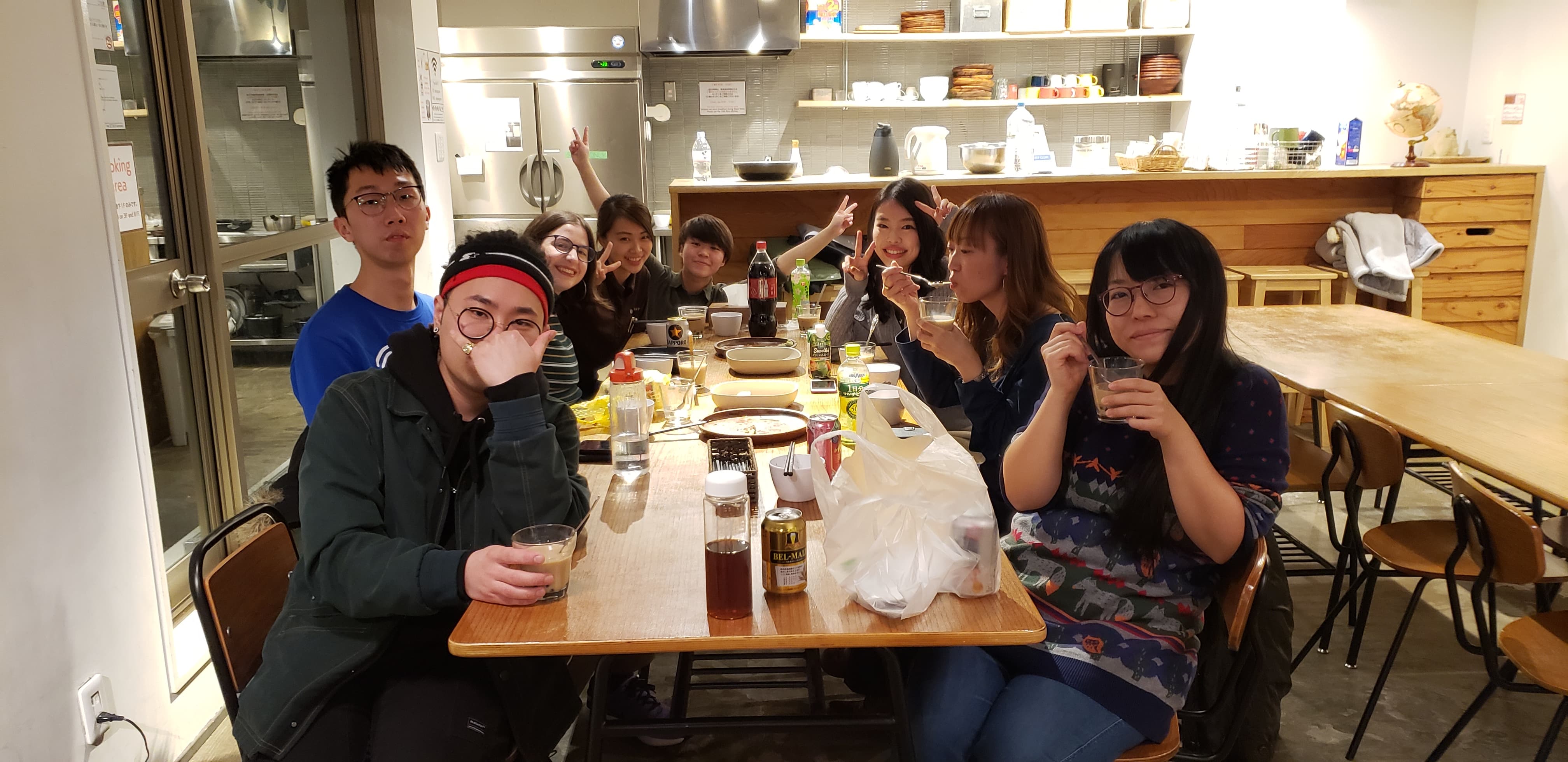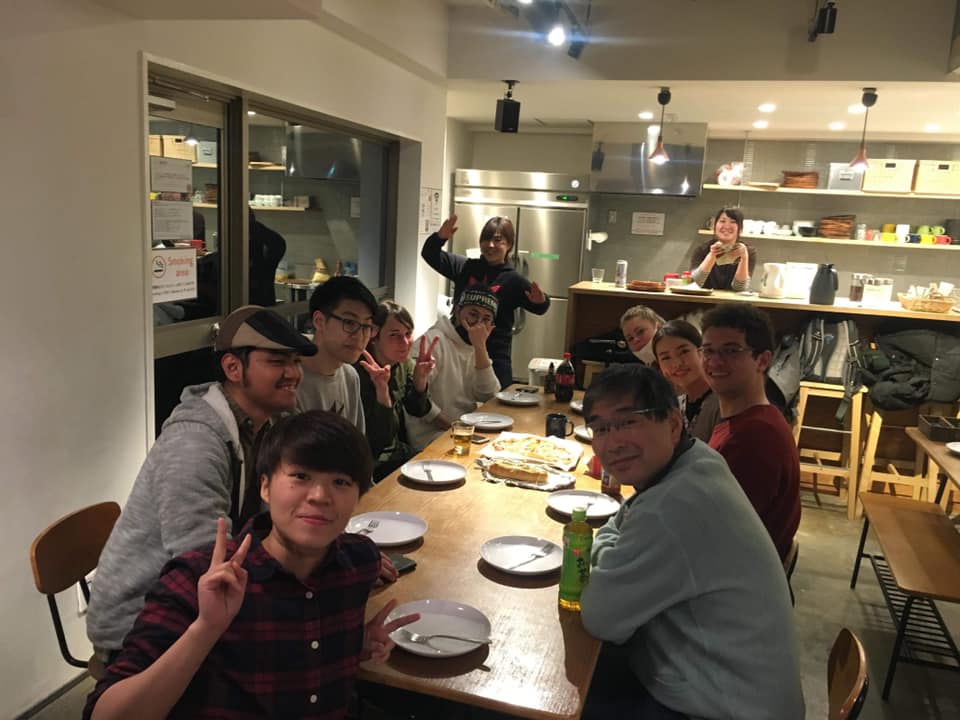 2019年02月24日