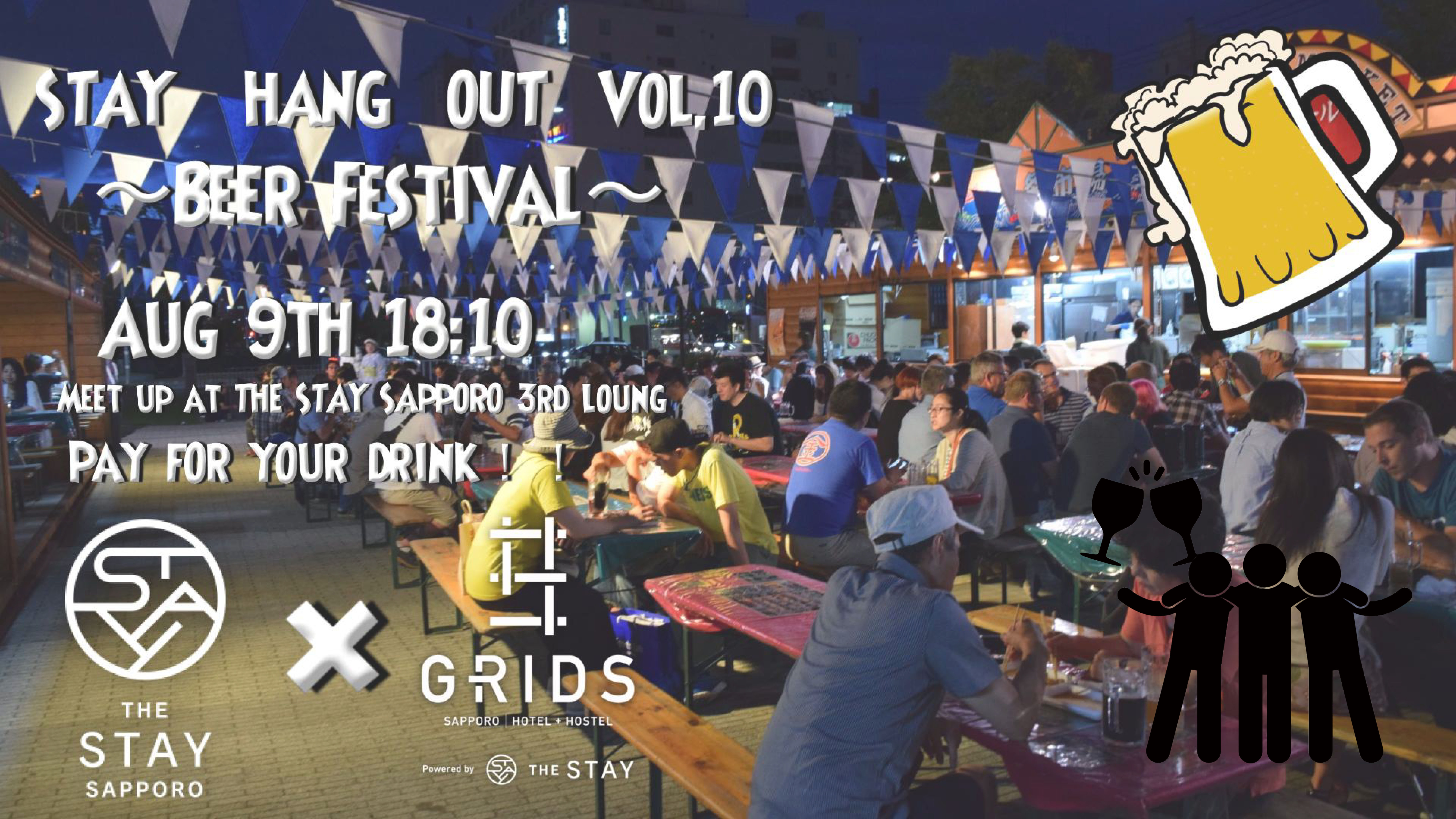 ※※ENGLISH IS BELOW!※※
Everyone can join our event !!!!!
누구든 참여 가능한 이벤트 입니다 !!!!!
Email: stay.1@thestaysapporo.com
待ちに待った大通公園の一大イベントが遂に始まります。
ビ ☆ ア ☆ ガ ☆ ー ☆ デ ☆ ン
とにかく一緒に行きましょう。
北海道の短い夏を一緒に楽しみましょう!!
一緒にビール飲みましょう!!
【詳細】
日にち:8月9日(水)
時間:18時10分
集合:THE STAY SAPPORO3Fラウンジ
札幌市中央区南5条西9丁目1008−10
参加費:2000円
//WASUUP EVERYONE
GUESS WHAT! WE ARE HOSTING Beer Festival EVENT ON 9TH!!! PSYCHEEEED!!
Look where you are now, JAPAN!!! We going to the Beer Festival!!!!!!
Everyone is welcome to come along on this "Beer festival event" around Sapporo. It's easy to meet people, have a chat, and of course there will be plenty of drinking. About 9 fun and friendly people are coming so far, so be ready and get wasted for a party!
Please send us a message if you attend this event!!!
【SCHEDULE】
・18:10 meet up at the stay 3rd floor
・18:30~ Drink until you get wasted
・2000Yen
THE STAY SAPPORO
————————–————————–——–
◆◆ August event schedule ◆◆
9日 Hang Out Stay vol.10 大通りビアガーデン Beer garden
16日 The Stayバーホッピング5 BAR Hopping
19日 Outdoor Tea Ceremony in the Lounge
28日 サイクリングツアー Cycling trip
2017年07月31日