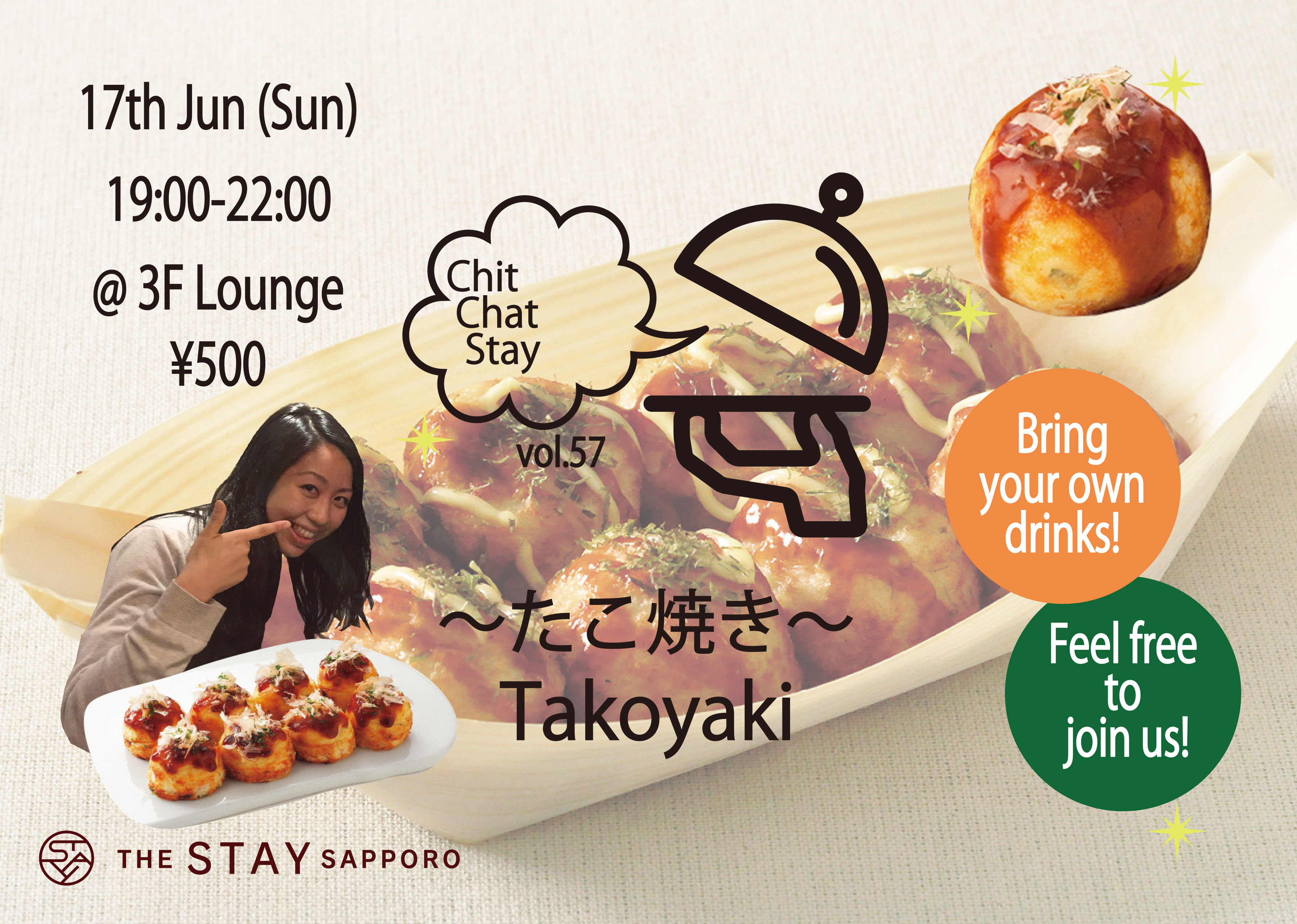 ◆◆ Chit Chat Stay vol.57 ~たこ焼き~ ◆◆
担当:まりな
◆◆ Chit Chat Stay vol.57 ~Takoyaki~ ◆◆
Takoyaki Party this month again???
What would you like to have inside…?
Kimchi, cheese, chocolate… anything else?
Feel free to tell us your request ?
Organiser : Marina
*宿泊者の方以外でもご参加可能です!!!!!
*Everyone can join our event !!!!!
*누구든 참여 가능한 이벤트 입니다 !!!!!
◆◆ June Event Schedule ◆◆
15日 〜日本酒ナイト〜 Japanese sake night vol.8
17日 Chit Chat Stay vol.57 たこ焼き ?
22日 Stay Hang Out Vol.12 ビアガーデン?
30日 Chit Chat Stay vol.58 (未定)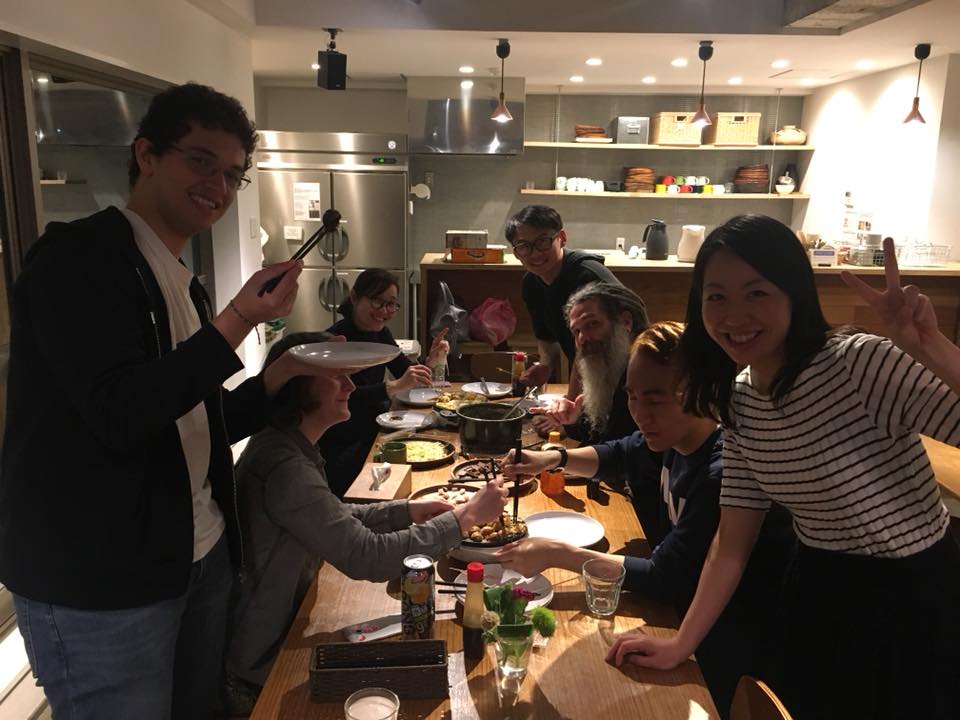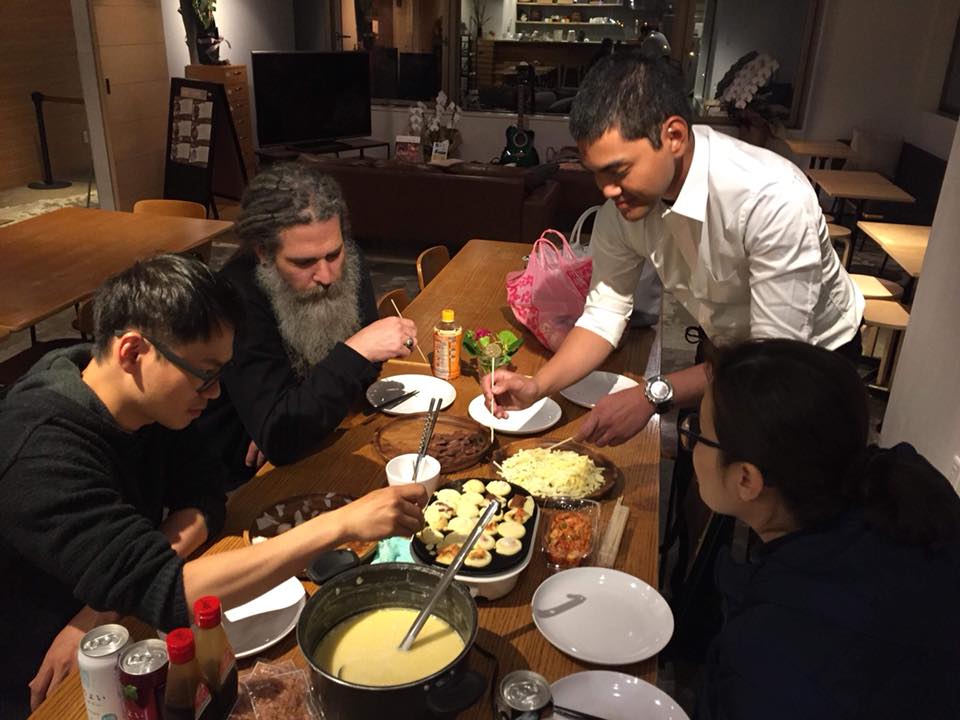 2018年05月29日