どうも石山皓大です。

8月28日(月) ゆるく自転車ツアーを開催します。
We hold a Cycling tour  coming 28th Aug!!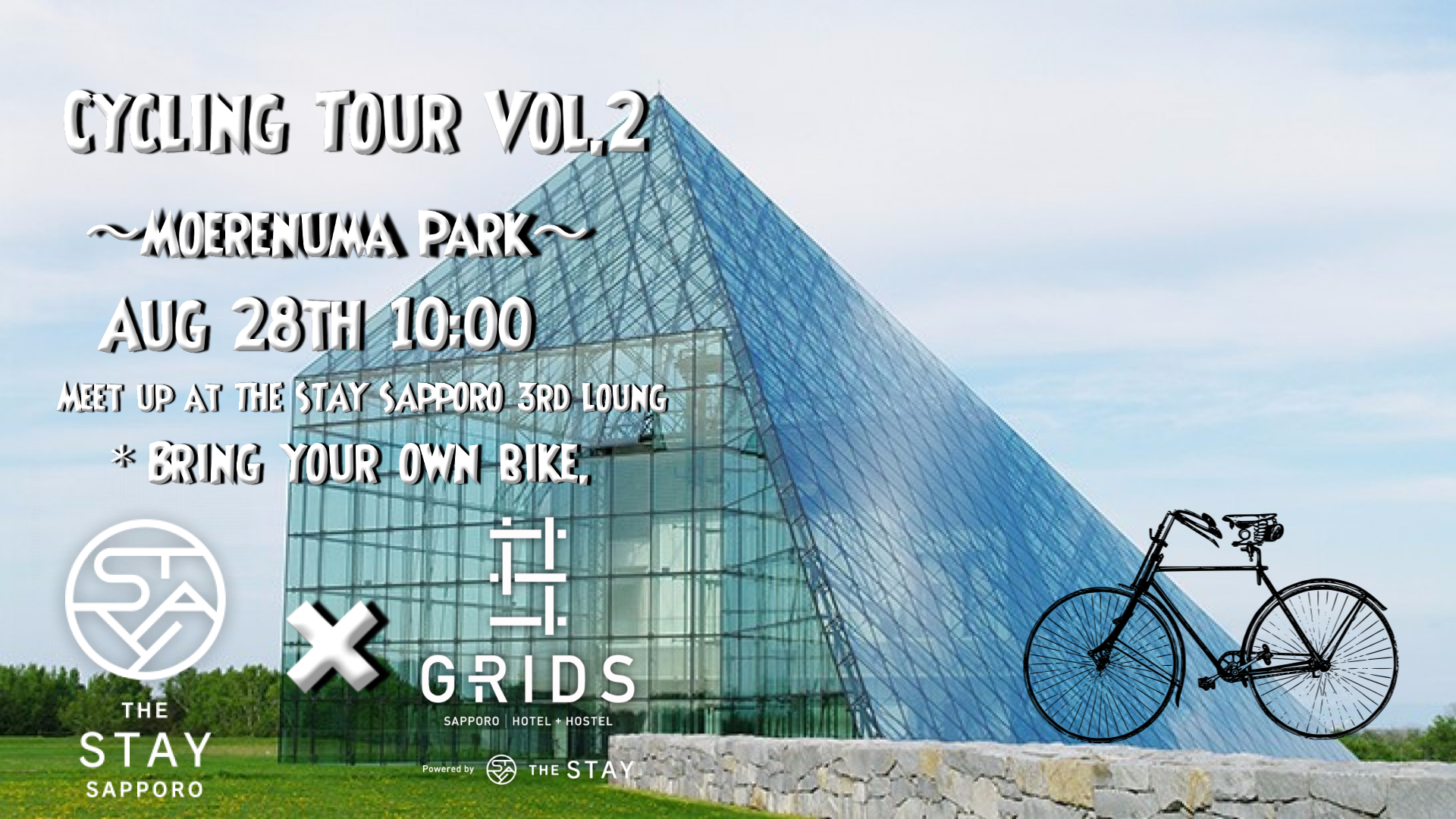 *最低催行人数があります。 人数に満たない場合は、中止になりますので、参加ご希望の方は必ず事前にご連絡ください。*雨天の場合も中止
前日20:00までに参加人数が満たなかった場合、雨天の場合はこちらのFacebookページにて告知いたします。


詳細は下記
日時:2017年 8月28日(月)  10:00
場所:THE STAY SAPPORO 3F ラウンジ
目的地: モエレ沼公園
料金:無料
*自転車のレンタルはしておりません。
ご自身の自転車を利用していただきます。
Date:28 Aug
Time: 10:00~
Place:THE STAY SAPPORO 3rd floor lounge
Destination:Moerenuma Park
Fee: Free
*You need to bring your own bicycle !!
So is there any interesting about this tour please come to join us at THE STAY SAPPORO 28 Aug.
it required to take your bicycle yourself!!
2017年08月24日