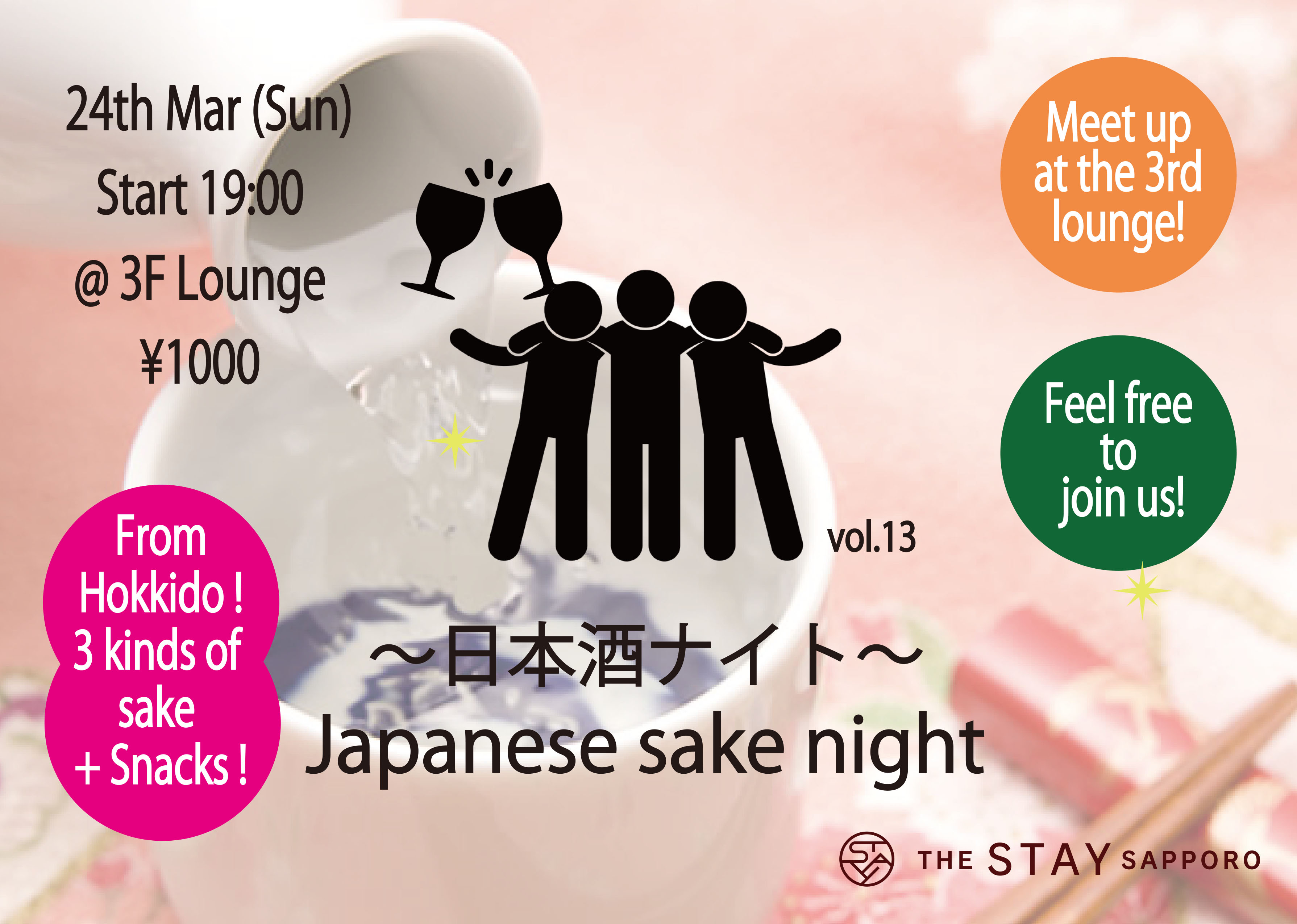 ※ 17日予定だったのを
24日に延期させて頂いております。
よろしくお願い致します。
◆◆ 〜日本酒ナイト〜 Japanese sake night vol.13 ◆◆
サッポロはもう春のようですね・・・?
3月も日本酒ナイト日曜日開催です♡
日本酒がはじめての方もぜひ。
ご参加お待ちしております。
日付:3月24日(日)
時間:19:00-22:00
参加費:1,000円
担当者:ホヨン
Feels like spring has come already in Sapporo…!
You must be fallin love in this city??
Our Korean staff Hoyong is wating for your coming?
Please feel free to join us!
Date: 24th March (SUN)
Time: 19:00-22:00
Cost: 1,000 yen
Organiser: Hoyong
*宿泊者の方以外でもご参加可能です!!!!!
*Everyone can join our event !!!!!
*누구든 참여 가능한 이벤트 입니다 !!!!!
————————–————————–——–
◆◆ March Event Schedule ◆◆
7日 Chit Chat Stay vol.71 ~餃子~
17日 日本酒ナイト 〜 Japanese sake night vol.13 ~ (キャンセル)
24日 日本酒ナイト 〜 Japanese sake night vol.13 ~ (変更)
31日 Chit Chat Stay vol.72 ~未定~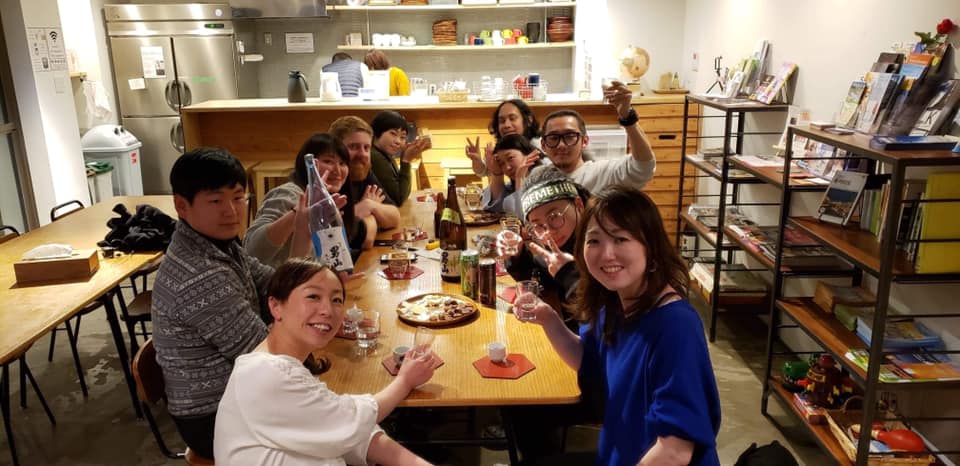 2019年03月10日