10F
LOUNGE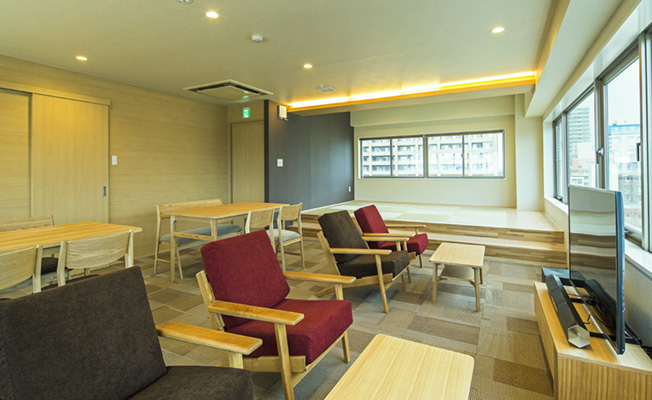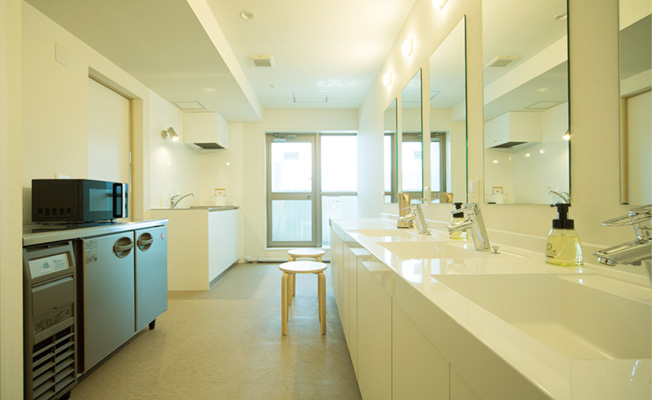 We have public area and lounge with tatami flooring that can be used to host small events
【facility】
Shared kitchen, toilets, shower rooms, bath tub*, coin laundry*, wash basins
*Charges apply
9-4F
STAY FLOOR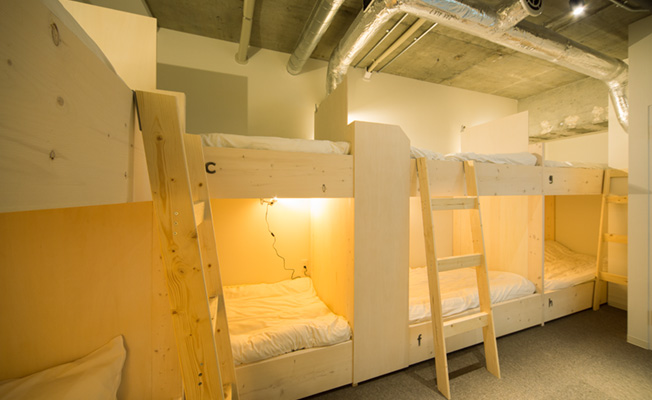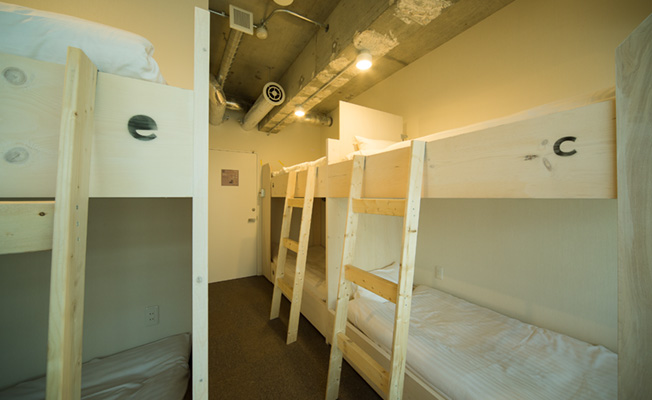 3F
FRONT DESK
LIVING&DINING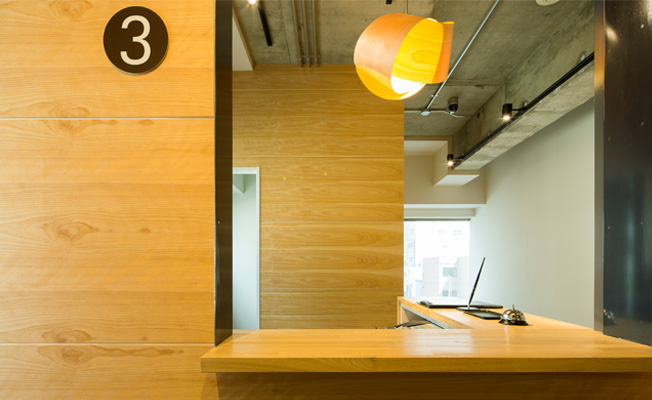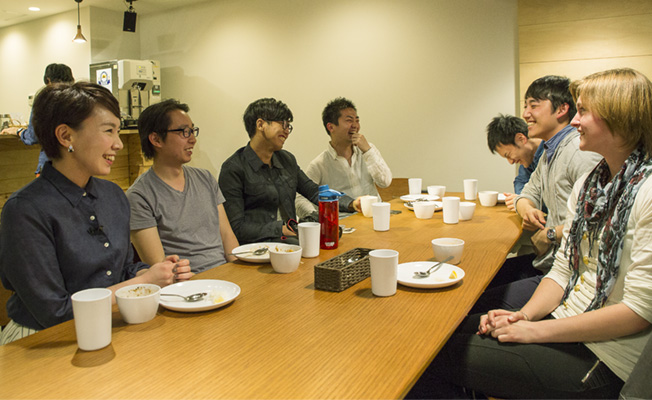 Main public lounge for our guests and events we organize.
Best place to socialize and make new friends!

【facility】
kitchen/toilets/sofas/dining area
2F
RENTAL SPACE
We have a conference room available for rent on the second floor.
Extras: desks, chairs, a projector, coffee service
Also 3rd and 10th floors are available for events, so please contact us with your ideas!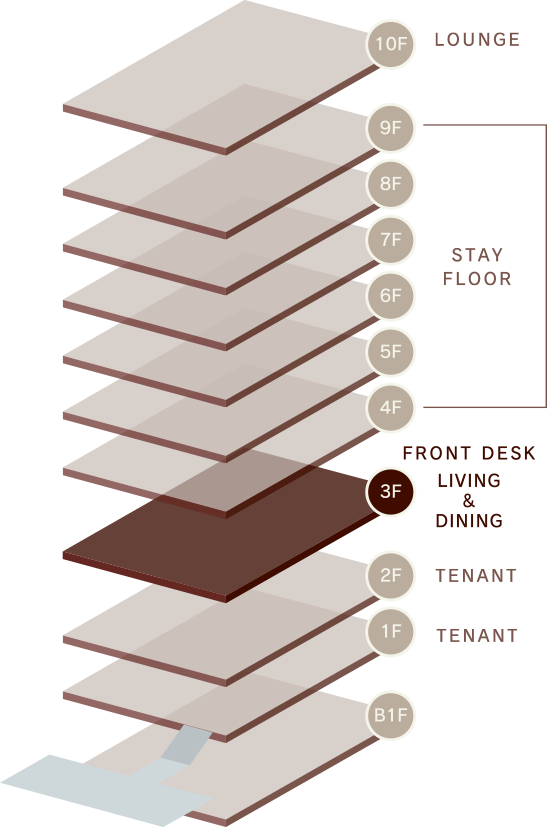 Check in and check out
check in time is 15:00~22:00. Check out time is 10:00am.
There is no curfew, but please keep noise level down for other guests' comfort.
Luggage are to be taken up to your room by yourself.
Rental items must be returned by check out time.
Intoroduction of each room
Please use a smoking area at B1. Smoking is not allowed in building.
The light in the dormitories will be switched off 10pm. Please use the bed side light after this time.
Each floor has shower rooms (available from 15:00~10:00).
Bath tub is available for ¥400 on the 10th floor (available from 15:00~23:00).
We have public lounges on 3rd floor (open 24hours) and on 10th floor (open until midnight).
Please follow the signs and written instructions on each floor.
Other Intoroduction
10:00~15:00 is cleaning and maintenance time.
Staff members may go into the rooms for cleaning and maintenance.
Please keep your valuable safe.
You will be charged for any damage to hostel's property caused by you or your guests.
THE STAY SAPPORO is not responsible for lost, damaged or stolen personal items by other guests.