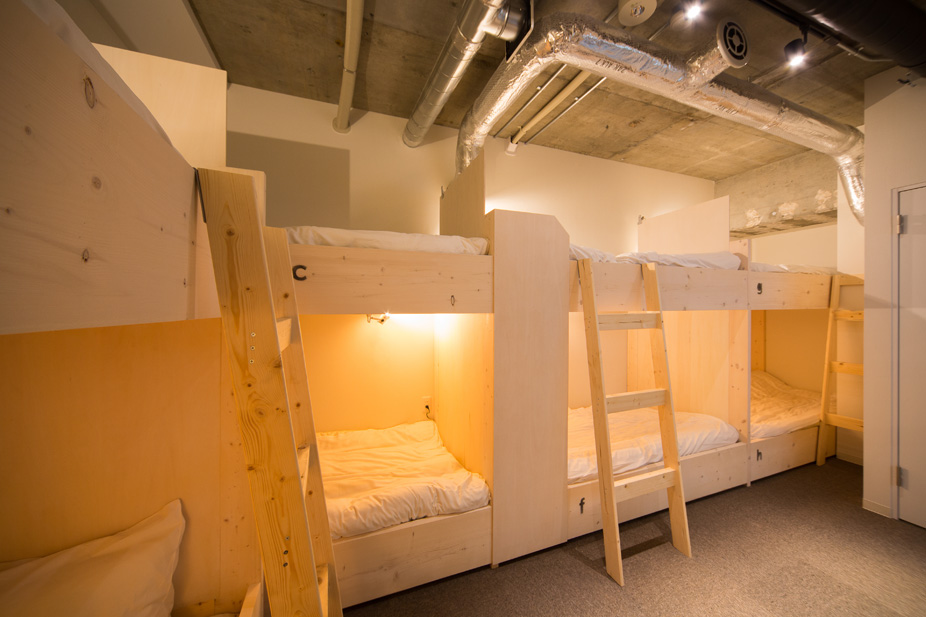 オープンの迫る札幌 ゲストハウス THE STAY SAPPOROでは4月22日~26日にプレオープンを実施します!
なんとこの期間、特別プレオープン価格として1500円で宿泊することができます!!!
できたてほやほやで、グランドオープン前のSTAYを堪能してみませんか!?
札幌の春の肌寒さを忘れさせるような温かさで、スタッフ一同おもてなしさせていただきます。
じゃらん、楽天トラベル、Booking.comから予約をお願い致します。
じゃらん
http://www.jalan.net/yad346216/
楽天
http://travel.rakuten.co.jp/HOTEL/148889/148889.html
http://www.booking.com/hotel/jp/the-stay-sapporo.ja.html
皆様の宿泊をお待ちしております。
――――――――――――――――――――――――――――――――――――――――――――――――――――――――――――――――――――――
You can stay with a pre-opening SPECIAL PRICE on April 22 to 26.
MIX Dormitory 1,500 yen WOMAN Dormitory 1,500 yen Double bed room 1,500 yen ( 2 peaple 3,000 yen ) Single room ( 3 people to 6 people ) 1500 yen per person
Sapporo is very cold.But Stay is worm place by staff's OMOTENASHI!!
Please make a reservation from Jalan, Rakuten Travel or Booking.com.
Jalan
http://www.jalan.net/yad346216/
Rakuten Travel
http://travel.rakuten.co.jp/HOTEL/148889/148889.html
http://www.booking.com/hotel/jp/the-stay-sapporo.ja.html
We're looking forward to meeting you!
2015年04月18日