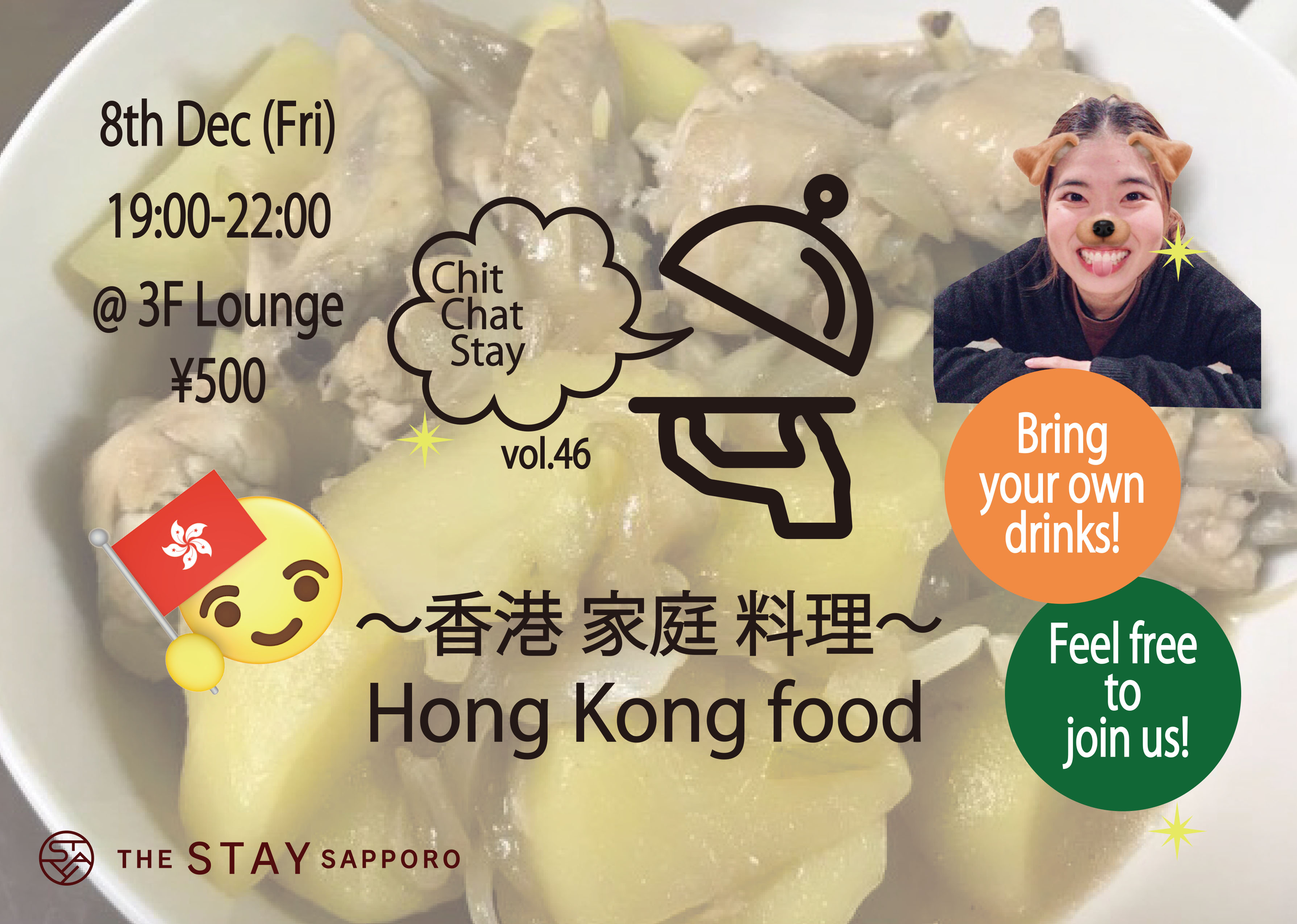 ◆◆ Chit Chat Stay vol.46 ~香港家庭料理~ ◆◆
今回のChit Chat Stayは香港からのNEWヘルパーちゃんを迎えたスペシャルです♡
香港の家庭料理を作ってくれる予定です♡
寒い季節ですが、ステイのスタッフはみなさんを暖かく迎えます。
気軽にあそびに来てね?
日付:12月8日(金)
時間:19:00-22:00
参加費:500円 (飲み物持参してね?)
担当: チエミ(香港からのヘルパーさん?)

◆◆ Chit Chat Stay vol.46 ~Hong Kong Home cuisine◆◆
Nice to meet you our new helper from Hong Kong!
She's gonna make her home cuisine♡
Come and see her and enjoy chatting?
We are warmly welcoming you!!!!!! Feel free to join us❤️
Date: 8th Dec (Fri)
Time: 19:00-22:00
Entry fee: 500yen (Bring your own drinks?)
Organiser: Chiemi (Our new helper from Hong Kong)
*宿泊者の方以外でもご参加可能です!!!!!
*Everyone can join our event !!!!!
*누구든 참여 가능한 이벤트 입니다 !!!!!
◆◆ "Chit Chat Stay"とは ◆◆
【超お気軽に参加できるワンコインイベント】です!
テーブルを囲んでご飯をみんなでつつきながら
""" お し ゃ べ り """をしようというコンセプトです!
お酒のんでもいいし、オレンジジュースで酔っ払ってもいいし、
途中で来てもいいし、途中で帰ってもいいし。自由です。
毎回担当の日本人or日本語を話すスタッフがいるので、
どんな人が働いてるんだろ〜
英語しゃべれないけどいいかな〜
ゲストハウスってどんなところだろ〜
なんか楽しそうだな〜
国際交流してみたいな〜
動機はなんでもいいんです!
とりあえず足を運んでみてください♫
その回ごとに人数の規模・国籍・メニューは全く異なりますし、
わたしたちのその瞬間までどんな回になるかわかりません!笑
何度も来てくれるとなお嬉しい楽しいですね〜♪
※※※※※※※※※※※※※※※※※※※※※※※※
遂行最低人数があります!当日18時までに人数が集まらなかったら中止です!なので参加する方はこのページにmessageをするか、イベントページにコメントを残してください!
せっかく来てくれたのに「え!今日は中止になっちゃったんです!」は悲しすぎます(T_T)
※※※※※※※※※※※※※※※※※※※※※※※※
====================
◆◆ What's "Chit Chat Stay"? ◆◆
In a nutshell
We will be holding a super duper one coin event!
In truth, since opening in April 2015, we have held this event many, many times
We just kept the events between guests, a secret if you will. A tiny secret, which we never shared with anyone in the outside world. UNTIL NOW!!!! <cue evil laughter, mwah ha haa>. Now we have hatched a plan to bring both guests and local people together, at the same time, at the same place!
So let me tell you one more time
We will be holding a super duper, extra amazing event!
Our events are simple. Sample the beautiful food of Japan (Sushi, Nabe, Takoyaki etc). Drink (A couple of beers or lots of Orange Juice). Talking with other like minded people. Come and go as you please, whether you join us at the start or the end, but be sure to show your face!
An open heart, an open mind
Japanese staff always come to these events
So if you're wondering what kind of people work here
But are afraid because you do not speak English
Then fear not, join us
All you need to do is to take the first step and join in ♪
Each time different people, nationalities and food are shared, but one thing is always the same. . . The laughter and fun times that come around.
※※※※※※※※※※※※※※※※※※※※※※
To avoid disappointment, please make sure to join our event as soon as possible. In the unfortunate event that we do not have enough people taking part the event maybe canceled. Be sure to leave a message on our event page.
We have yet to cancel an event so lets not make this event an event we have to cancel. No pressure!!
※※※※※※※※※※※※※※※※※※※※※※
————————–————————–——–
◆◆ December event schedule ◆◆
13日 Chit Chat Stay vol.47
17日 日本酒ナイト Japanese sake night?
25日 Stay's Christmas Party??
31日 年越し・・・??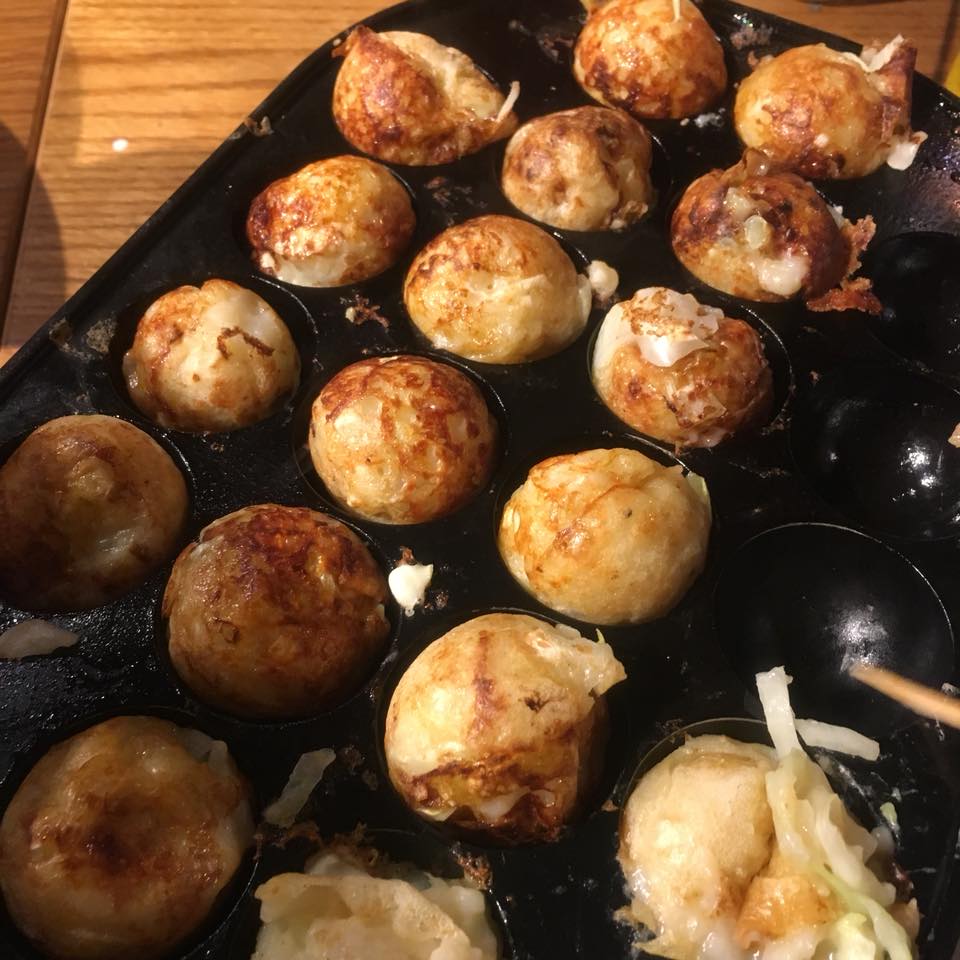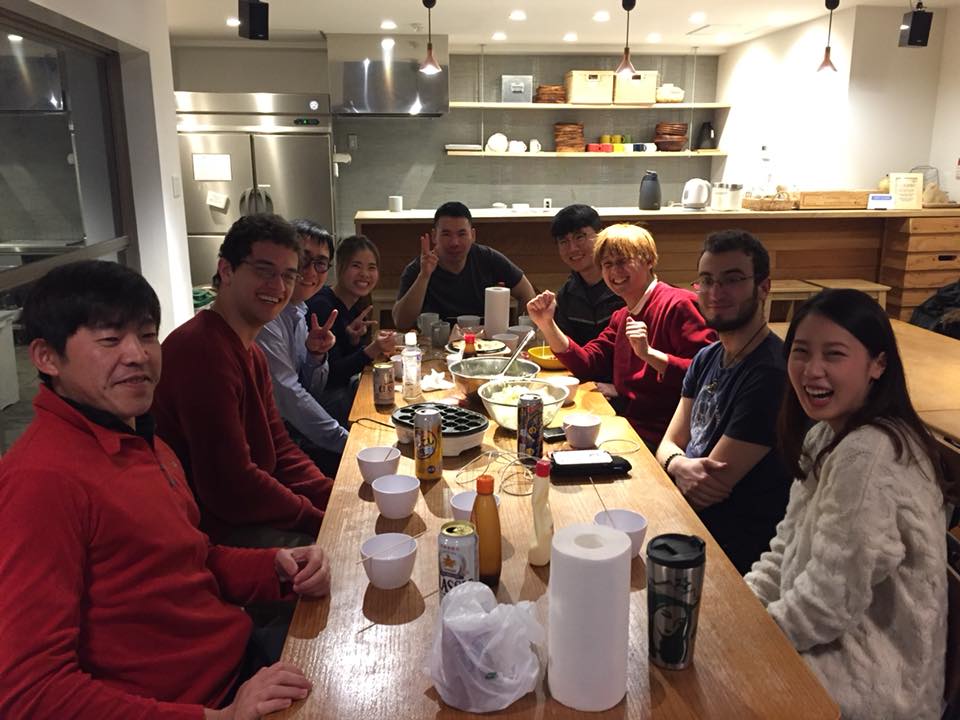 2017年12月07日