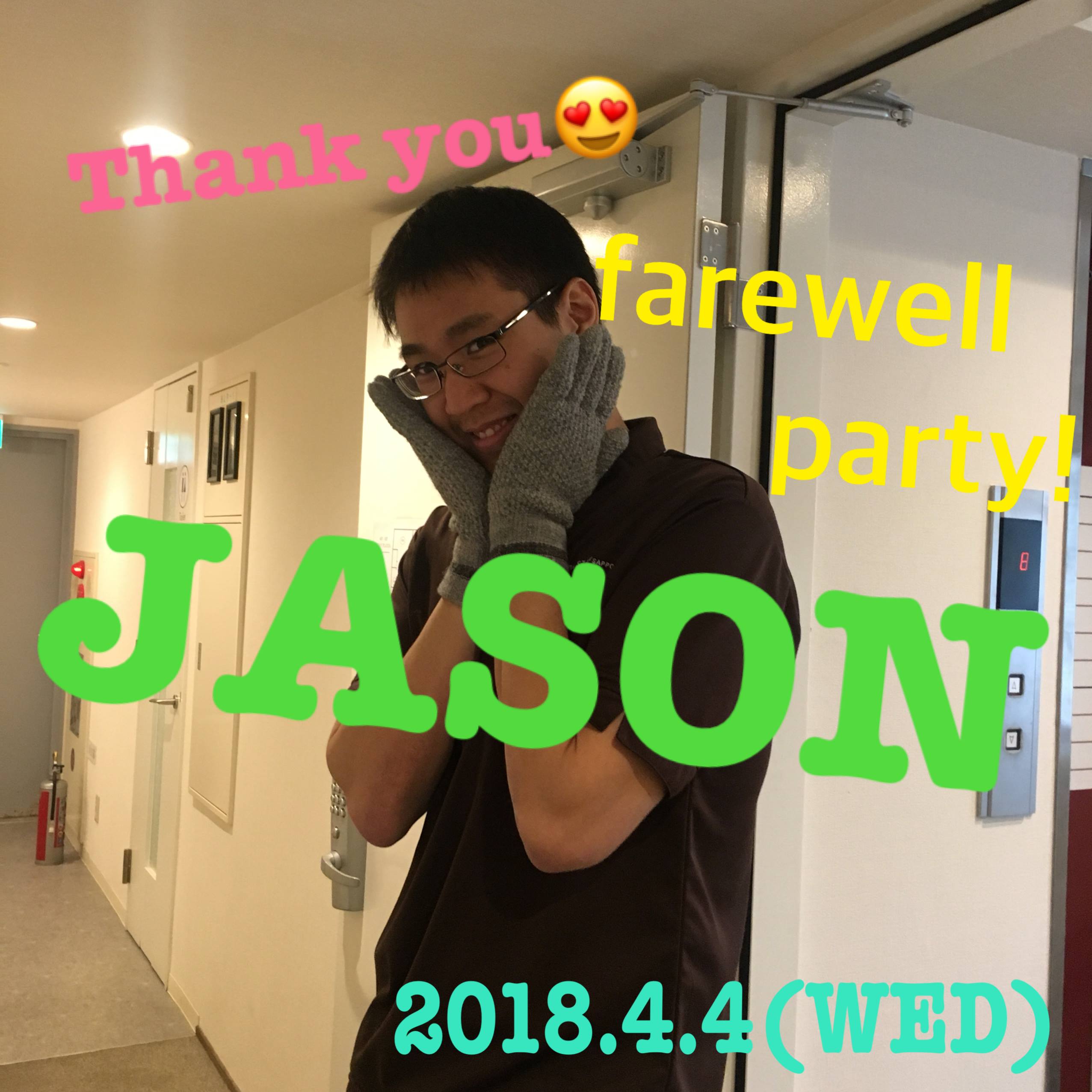 我らがJASONがついに旅立ちます・・・
もう戻ってきません
ばいばいしに遊びにきてください!
カナダについて聞きたい方・韓国語話したい方・変な外国人に会ってみたい方・・・?
たくさんおしゃべりしましょう!
日付:4月4日(水)
時間:19:00-22:00
参加費:500円
Our helper Jason are going to leave soon???
We really miss this funny wired guy?
Come and see him to say good-bye!!!!!!
Date : 4th Apr (Wed)
Time : 19:00-22:00
Entry fee : 500yen
*宿泊者の方以外でもご参加可能です!!!!!
*Everyone can join our event !!!!!
*누구든 참여 가능한 이벤트 입니다 !!!!!
————————–————————–——–
◆◆ April Event Schedule ◆◆
4日 Helper Jason's farewell party?★
13日 日本酒ナイト ~Japanese Sake Night~
18日 Chit Chat Stay vol.55 ~たこ焼き?~
24日 BAR HOPPING Ⅺ
29日 THE STAY SAPPORO 3rd year party!?
2018年03月27日