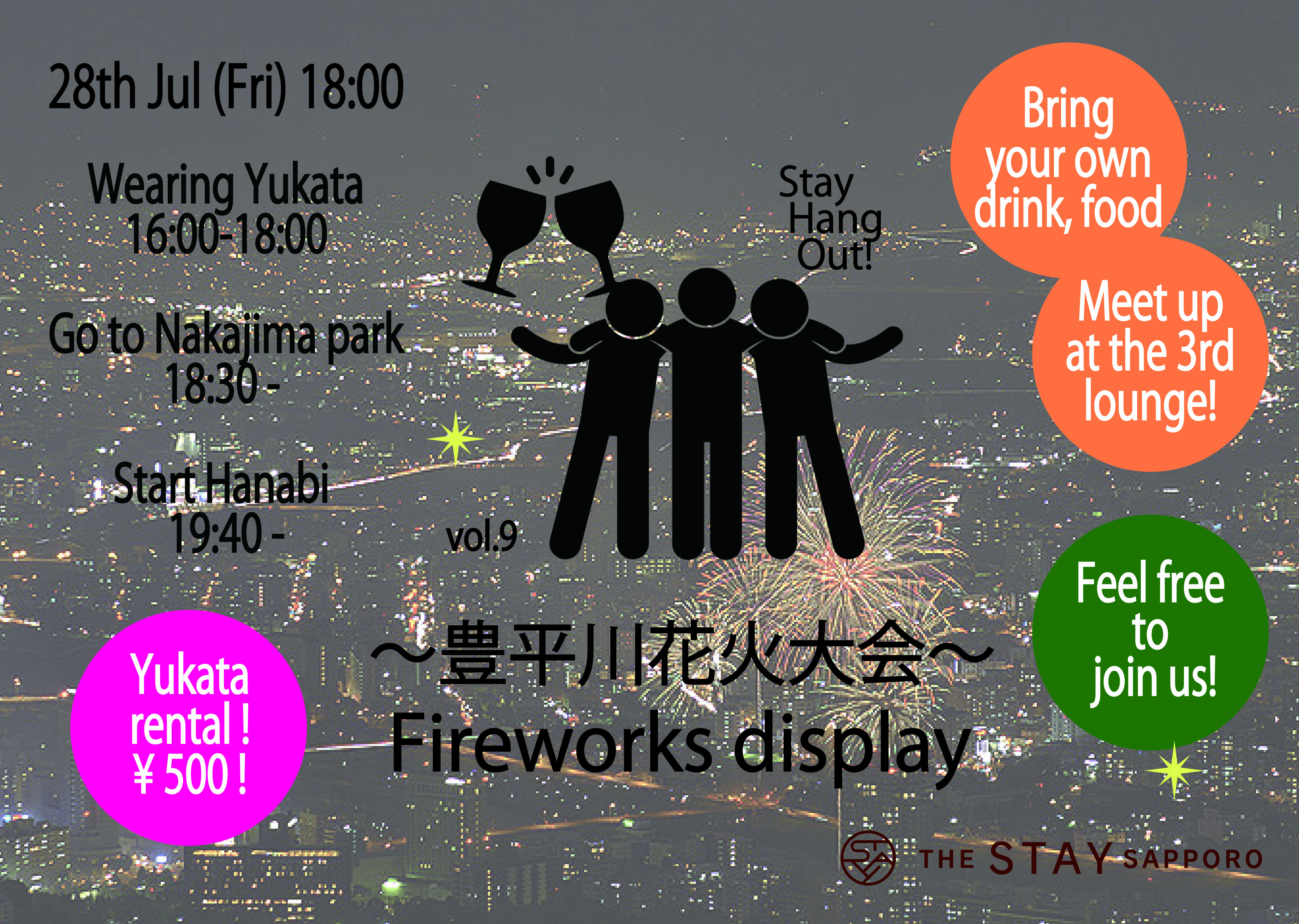 Everyone can join our event !!!!!
〜Fireworks display〜 豊平川花火大会!!
集合:THE STAY SAPPORO3Fラウンジ
Toyohira River Fireworks display is coming!!!!!!!
Let's go to Nakajima Park to see the fireworks display at Toyohira river?It would be fun if we hang out together❤️
Please send us a message if you attend this event!!
MEET UP: THE STAY SAPPORO 3rd floor
HANABI will start at 19:40!!
Please bring your own drink and food!!
You can dress in yukata at THE STAY?
The yukata is limited in quantity, on a first come first served basis.
It is great opportunity to experience Japanese summer culture, please let us know ASAP if you would like to take this.
START TIME to dress up: 16:00~18:00
◆◆ July event schedule ◆◆
17日 Chit Chat Stay vol.35
20日 Hang Out Stay vol.8 大通りビアガーデン Beer garden
25日 The Stayバーホッピング4 BAR Hopping
28日 Stay Hang Out! vol.9  Fireworks display 豊平川花火大会!!
29日 Chit Chat Stay vol.36
2017年07月14日