みなさんこんにちは☺️🌕
今月29日に浴衣イベントを行います👘🩷
浴衣を着れる体験で、写真を撮ったり、お出かけも出来ます🥰✨
人数限定ですので、興味のある方は予約が必要になります😉フロントへお問い合わせして頂くかコメントでご予約下さい😆!!!
まだお部屋の空きもありますよ🥰ご参加お待ちしています〜😚❤️🧡
Hello! This is THE STAY SAPPORO!
We are going to holdYUKATA event on Aug 29th.You can experience wearing a YUKATA
,take pictures and go out in YUKATA!
If you are interested,please make an appointment.Please contact the front desk or leave a comment.
We look forward to seeing you there!
Thank you so much!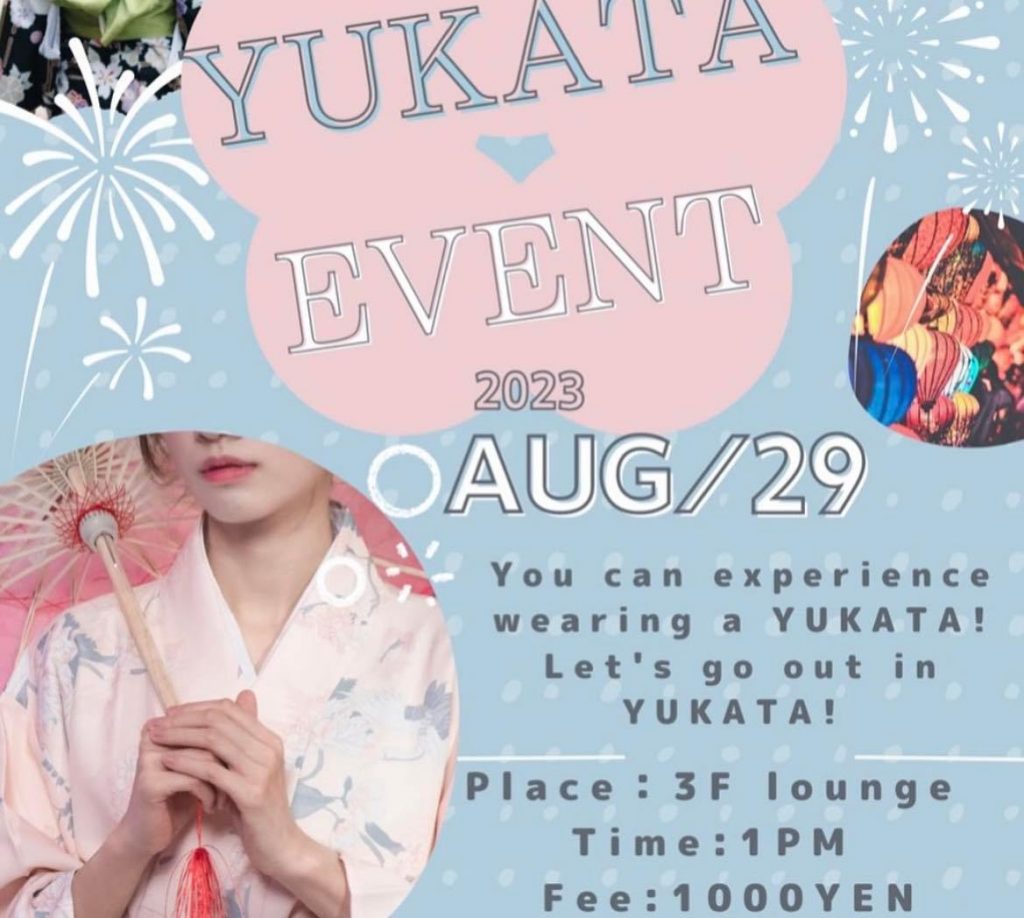 2023年08月20日