Hello! It is Jessica here!
Spring is slowly coming to Sapporo and the snow has has mostly melted throughout the city.
When it is warm like this it is nice just to be outside, perhaps under the trees just reading a book and listening to music.
One place I recommend to visit during the spring  is Nakajima park.
Nakajima park is about 20 minutes walking distance from The Stay Sapporo and it has boats for hire that you can row in Iris lake, a  small lake inside the park.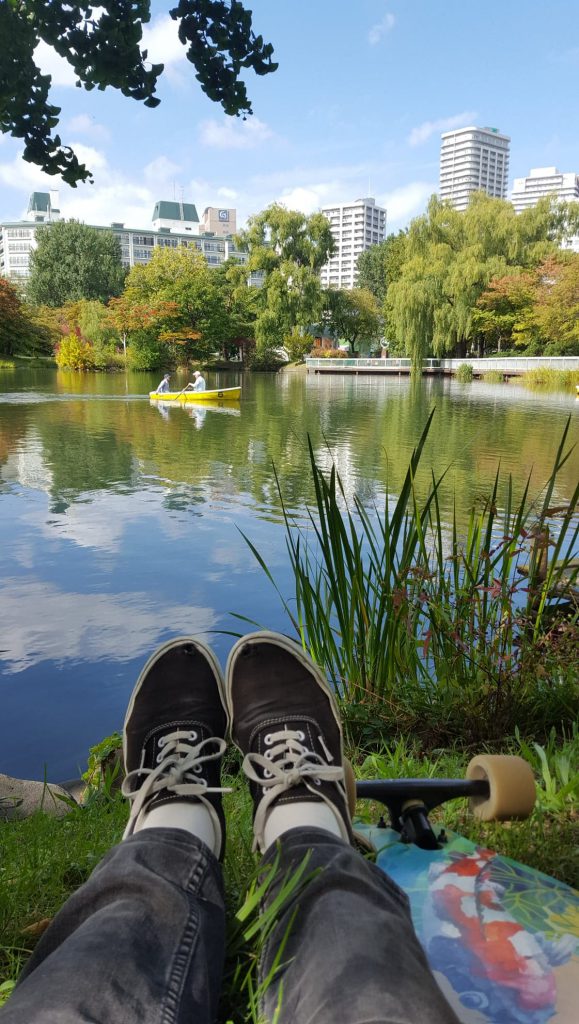 Inside the park there is also a shrine called Suitengu and a Japanese garden.
But for me my Favorite thing is riding my longboard along the wide path when the many cherry blossoms are in bloom.
The cherry blossoms will be blooming at about the 26th of April.
I know where I will be!
2020年04月08日