Good evening! It is Jessica here.
This month I went for a drive to Akan-mashu National park.
Akan lake is famous for "Marimo" which is a ball shaped fungus. Many of the souvenir shops around the town sell little jars with even littler Marimo inside. They are really cute.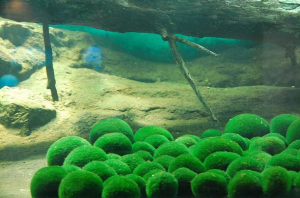 I didn't buy a Marimo in a jar but I did buy a "Marimokkori" keychain. Marimokkori is the mascot for Akan. He is a Marimo himself.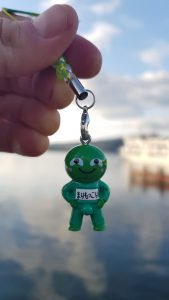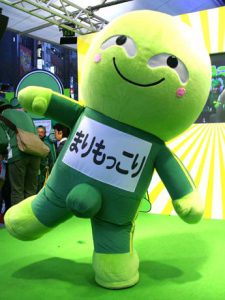 I really love some of the mascots that different areas and prefectures in Japan design.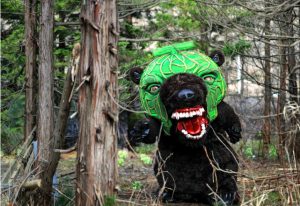 The image above is Meron Kuma (Lit. Melon Bear). He originated in Hokkaido's city of Yubari which is famous for melons.
Since Hokkaido is famous for having bears and delicious melons Melon Kuma has become a sort of unofficial mascot for Hokkaido since he was first sold in souvenir shops in 2009.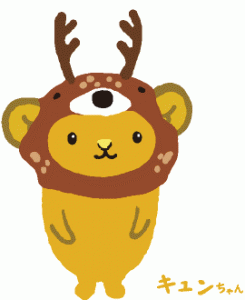 Then we have Kyun-chan! Who is a Ezonaki rabbit, a rabbit only found in Hokkaido that has unique round eyes and ears. Kyun-chan is then wearing a hat of a Ezo deer, a type of deer native to Hokkaido. Kyun-chan is meant to represent the unique fauna that lives in Hokkaido.
So perhaps next time you visit Hokkaido, why not buy a keychain with one of our special mascots to remember your visit!
Marimakkori is now hanging on my backpack so I will never forget my visit to Akan!
2020年10月21日